Dog at Agios Haralampos hill, Agios Nikolaos.
On October 22, 2019, we got this complains together with pictures:
The dog is tied with a 1-meter cord. Τhe people who have it, are more aggressive than the dog!
---
On October 23, 2019 we reported the case right away to police, since there was unfortunately no possibility to check it out:
Dear Commander…,
… the report page received another one from Agios Haralampos hill, Agios Nikolaos (see attachments).
The dog is much too short chained and lives in the garbage. According to information from XXX the owner is aggressive.
---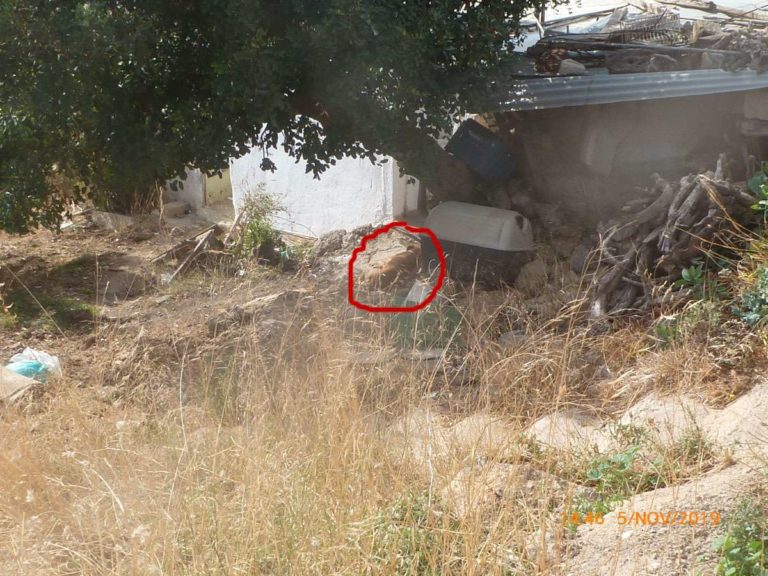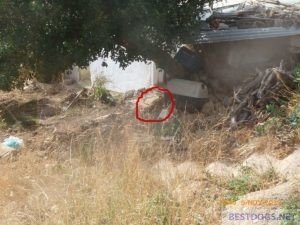 On November 5, 2019 we checked the dog and found a relaxing dog with obviously longer leash.
---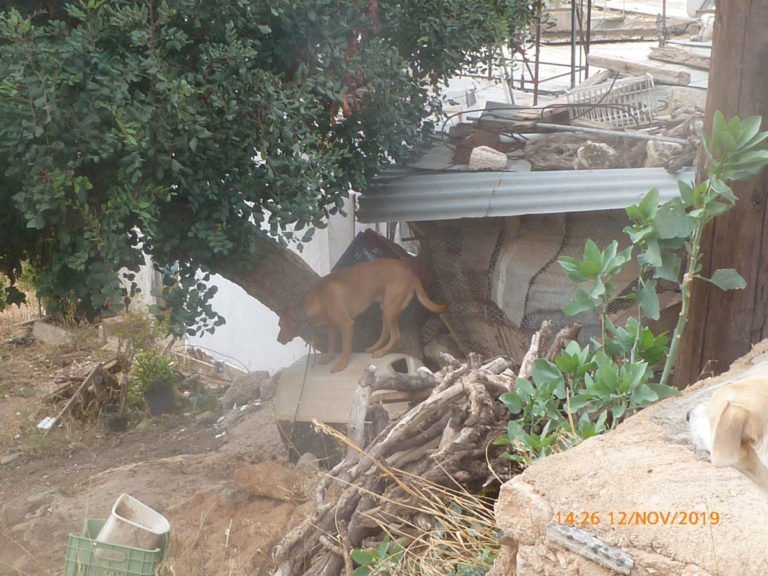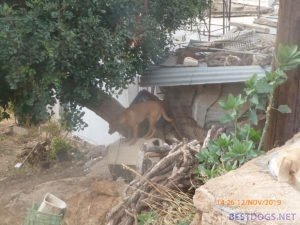 A second check one week later on November 12, 2019 found the original situation was restored.
Demand resulted in:
The police went and saw it. The lady cleaned the place but the dog is still tied outside. The woman is very old … and it's hard to explain to her that she's wrong. There is a nephew who takes the dog to the doctor and has a book on vaccines in her name.
---
Check again on November 19, 2019 with a rope still less than one meter and left the first warning, complaining that the rope must be 6 meters and the dog must have regular walk or exercise.
---
UPDATE
On December 3, 2019, the length of the rope for the dog increased to around two metres. Who else but the owner believes that this is all right ?
The dog probably serves the purpose of guarding the chickens in the shed behind it on the right.
For all others the second and last warning was left !
---
Location
Link to Google Maps Location: Dog at Agios Haralampos hill (Agios Nikolaos)
For reporting Animal Abuse to police in the region of Agios Nikolaos:
Report to the police Address: Erithrou Stavrou 47, Ag. Nikolaos 721 00, Greece
Hours: Open 24 hours
Phone: +30 2841 091413
You can do this reporting without giving your name (anonymous report). The police must act it is their duty according to law.