My rescue dogs and adoption of rescues from Crete.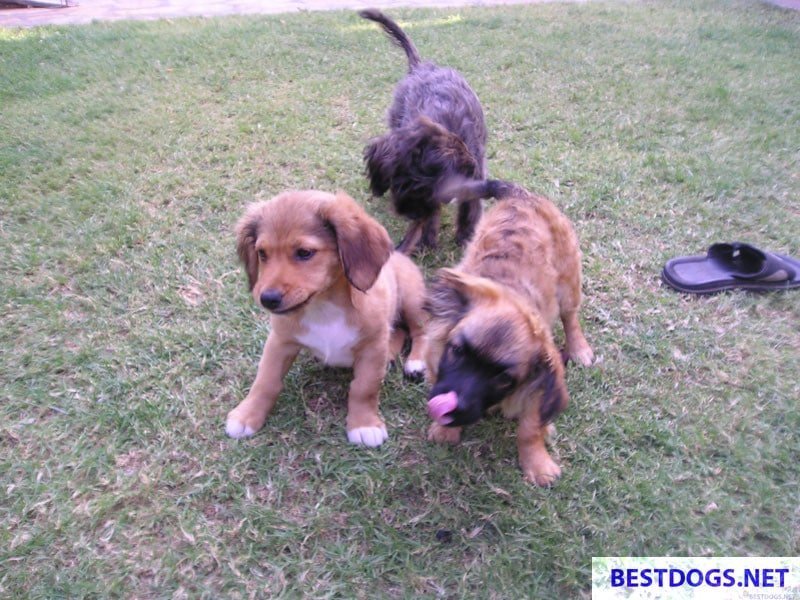 My Rescue Dogs on Crete
Rescue dog Goggle: left behind by his owner
Goggle has been abandoned by his owner and limped as he was probably hit by a vehicle. He had a long time career on the road in Elounda and survived. He was my first rescue dog on Crete here, which had later the opportunity to travel to Holland. Unfortunately, in the meantime he died there from cancer.
---
Rescue dogs: abandoned puppies
The 'Bandits' are three puppies who were exposed at Aghios Nikolaos and were taken into care until all of them had found a beautiful home. Each one of them is now with a new family in Eindhoven (Holland), Paris and London.
---
llegal 'living' conditions for dogs
Despite a ban by the Greek Animal Protection Act, Kasperi was kept illegal his past life on a short chain in his 'cave' near Elounda.
Please click on the corner bottom left of the black area to start the streaming and playback process of the video (1 min 42 sec) !
---
Rescue dog Kasperi: short chained in dugout without enough exercise
The extraordinary friendly dog Kasperi had almost spent his entire life on a half yard long chain alone in the mountains close to Elounda – which is actually prohibited by the Greek Animal Welfare Act. He was lucky that I was able to save him and now he lives in Germany and his ex-holders had to 'enjoy the visit' of the Swedish curtains of Greece from the inside.
---
Rescue dog Duda: starved and exposed
These abandoned and completely emaciated dog was actually recorded only to take care until she would have found a new home. Therefore, she only became the nickname Du-Da. However, she is so lovely, affectionate and playful that I did not get around it to adopt her eventually.
---
Rescue dog Shadow: hit by a car and left
Rescue dog Shadow was lying on a road in the mountains with deep wounds after being hit by a car. Fortunately for her, she was found by us and picked up from the road, maintained and treated by veterinarians. Now she is a highly rewarding and beautiful dog.
---
Pups exposed in garage
Once again, two puppies were exposed next to my house (probably from a local shepherd), this time in the garage. There were at this time too many puppies for adoption for abroad, so for 'Brownie' and 'Blackie' a new home in Crete must be found, which worked out after some time.
---
Canella saved from poisoning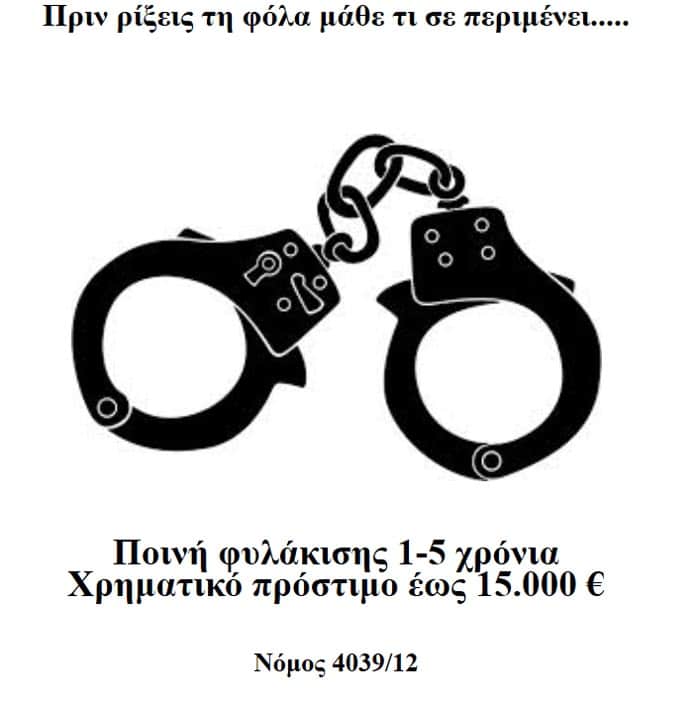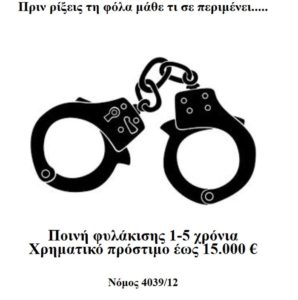 The three year-old dog 'Canella' survived – unlike two other dogs of her group – a poisoning attempt in Aghios Nikolaos by local fools (in the meantime one to five years imprisonment and 15,000 Euros fine for such offenders).
She was then in my garden and on the porch in safety until she had quickly found a permanent new home also here on Crete.
Official Journal of the Greek Government LAW No. 4039 (Full PDF document)
---
Malia Strays Puppies
Four puppies from Malia Strays were fostered by me. They stay here or almost 3 months on the veranda and in the garden. The last two of them could also be found in the house later during the day. All Malia Stray Puppies have found a great home!
Overall, the band consists of three boys and a girl:
The 'Malia Stray Puppies' in action with here 'surrogate mother':
'Tara' (white patches on the chest and paws) is the only girl and has now found also a nice home:
'Tobias' indeed has something imbalance problems here at the photo shooting, but is otherwise a very lively boy and by character probably the best one as well as quiet. He is still looking for a home:
The little 'Yoda' (with Star Wars ears, pictured here) and his brother, 'Shaggy' (the largest one with the long hair) have each found a beautiful home: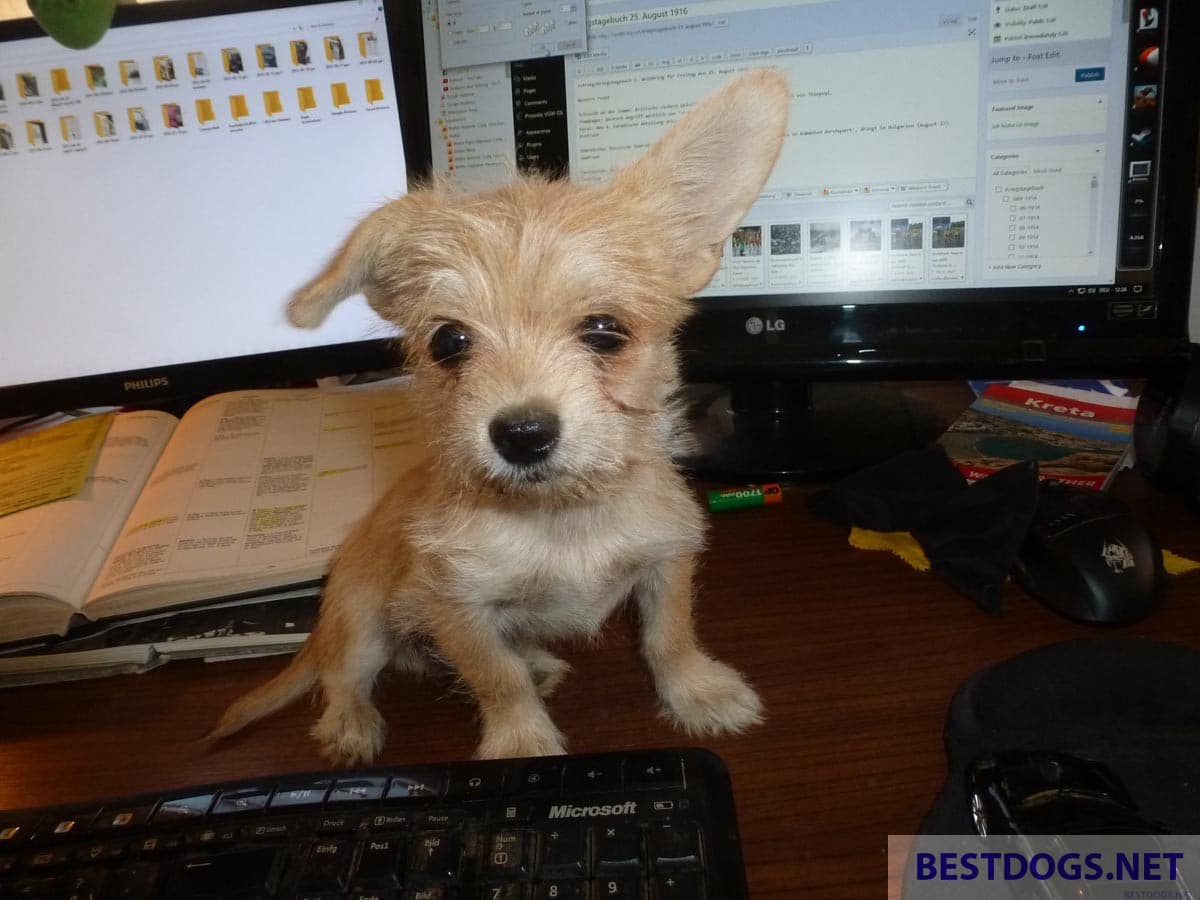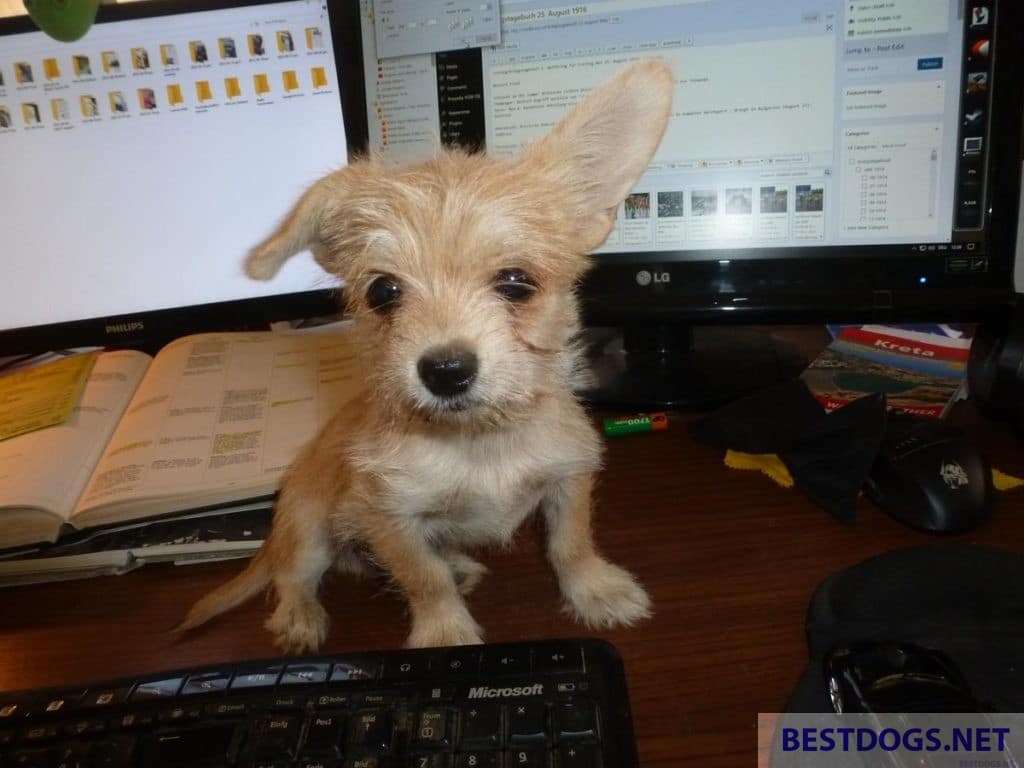 ---
Puppy found on street in front of the house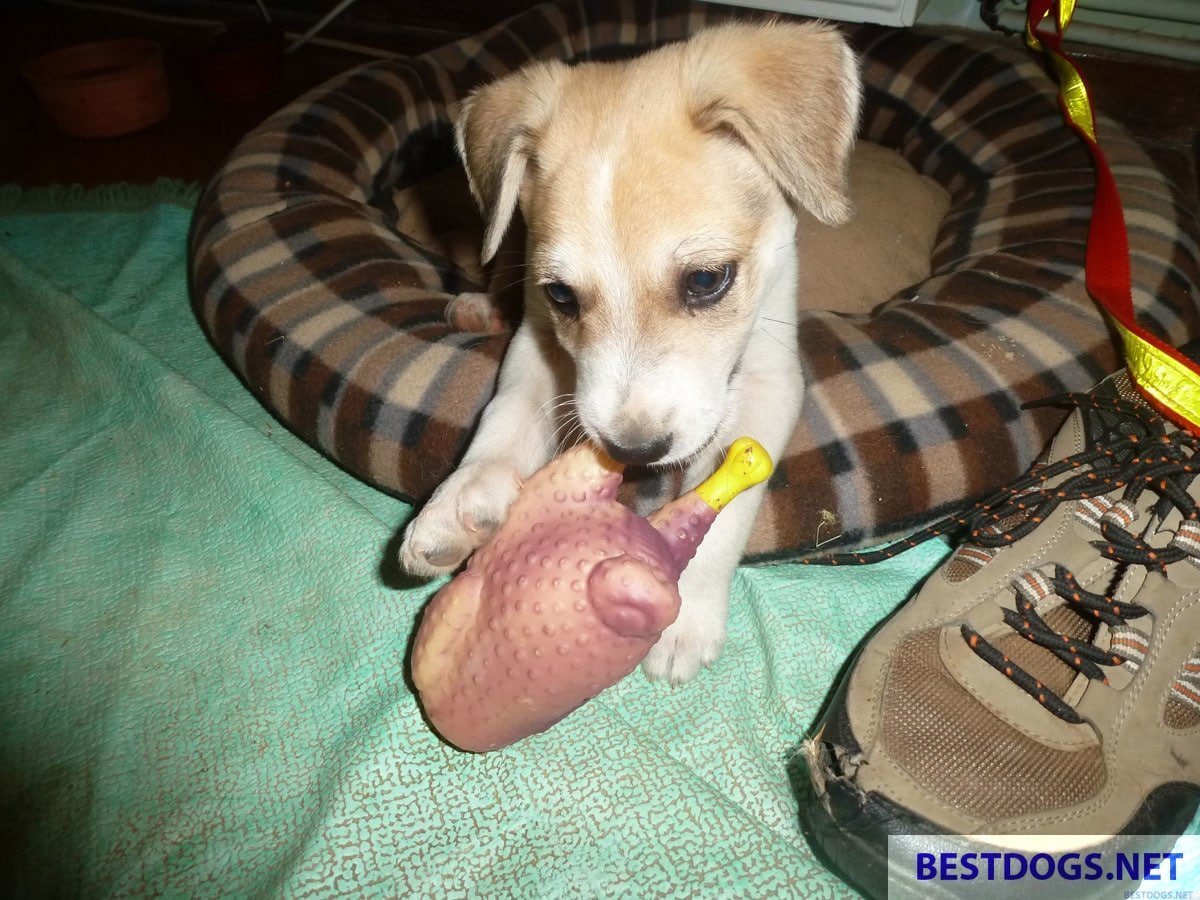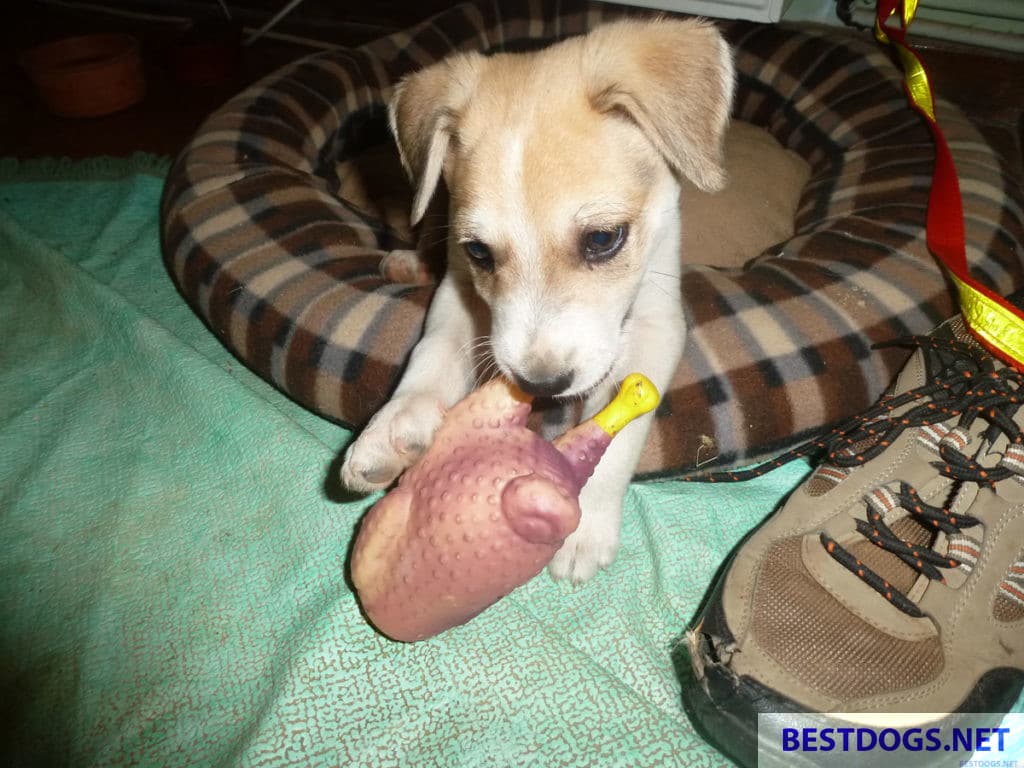 And once again a puppy was found in front of my house on the street, probably dumped.
Ali (boy) is about 10 weeks old in the middle of October, weighs currently 3 kilos (6.5 lb on October 13; 6 kilos on November 3) and will reach a weight around 15 kilos (33 lb). He is very playful and adorable and is just being raised to the 'house dog', including house cleanliness.
Ali has a pet passport, micro chip and all necessary vaccinations and could travel from October 25 to a loving, new and active (probably with children) family abroad.
More pics about Ali:
Ali with, foster mother 'DuDi in action:
---
Another puppy found
And again found a puppy on the street during the walk!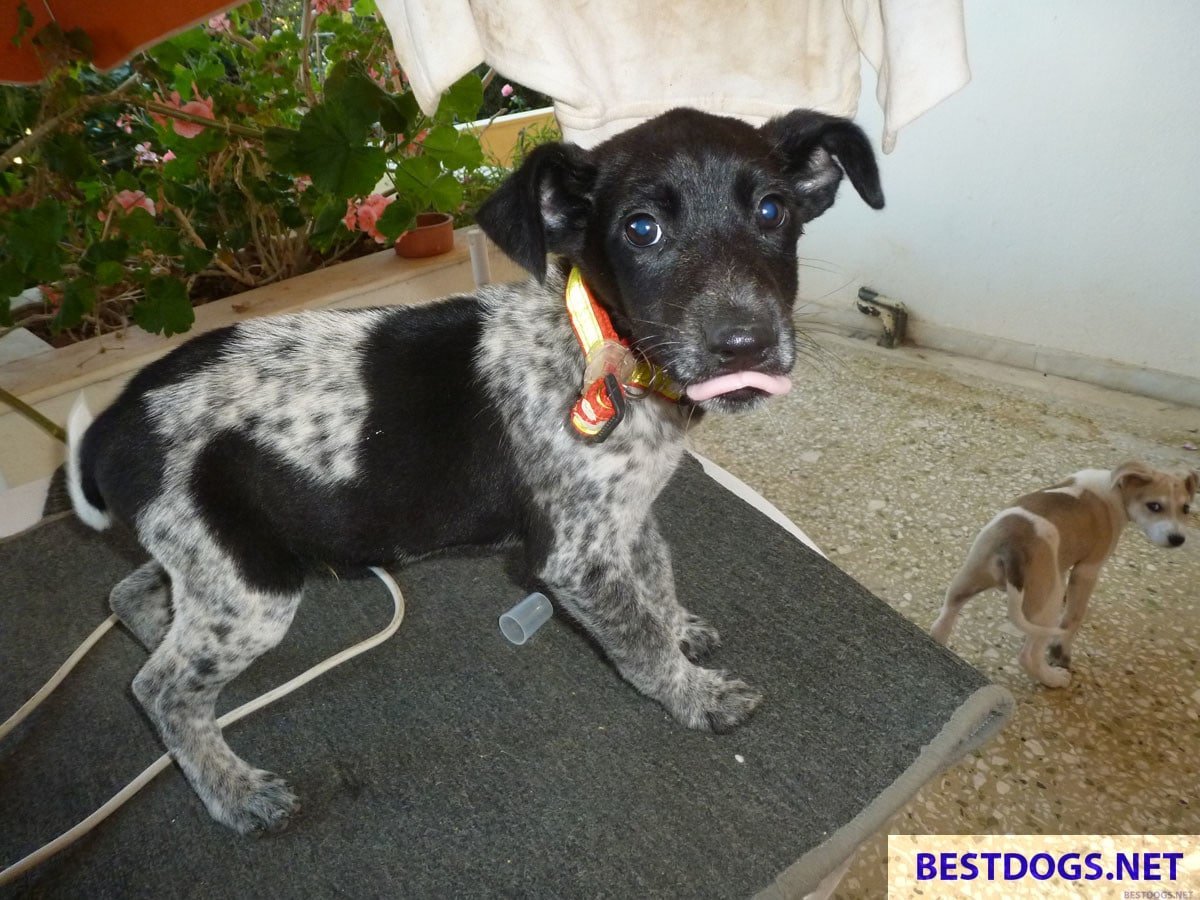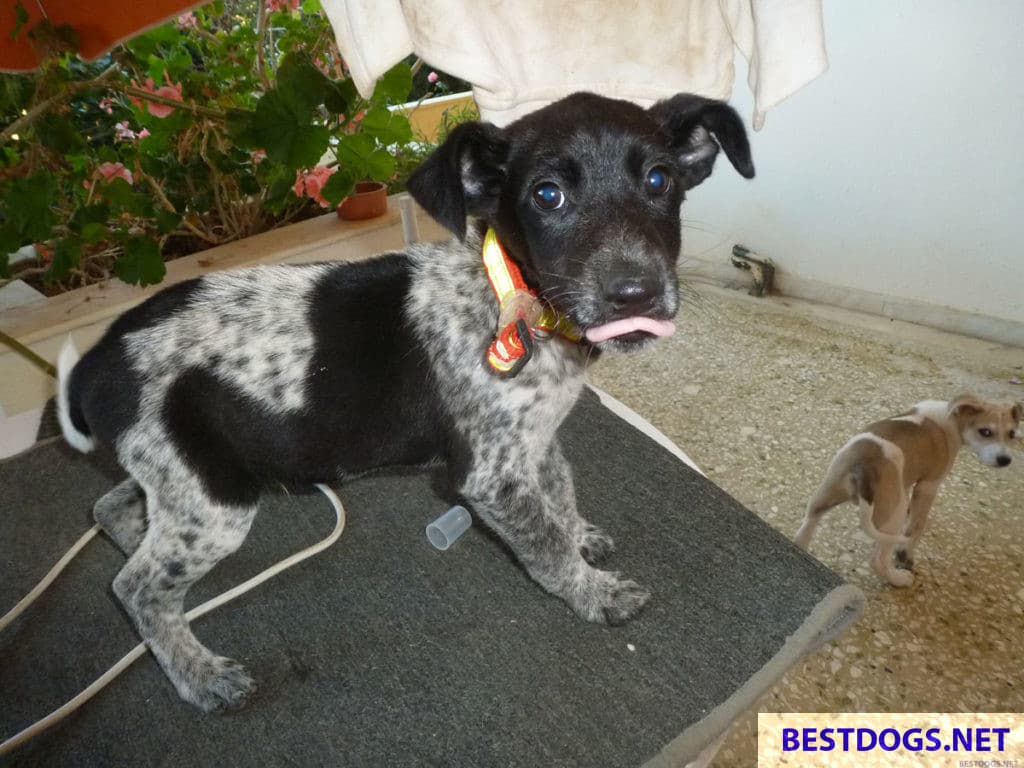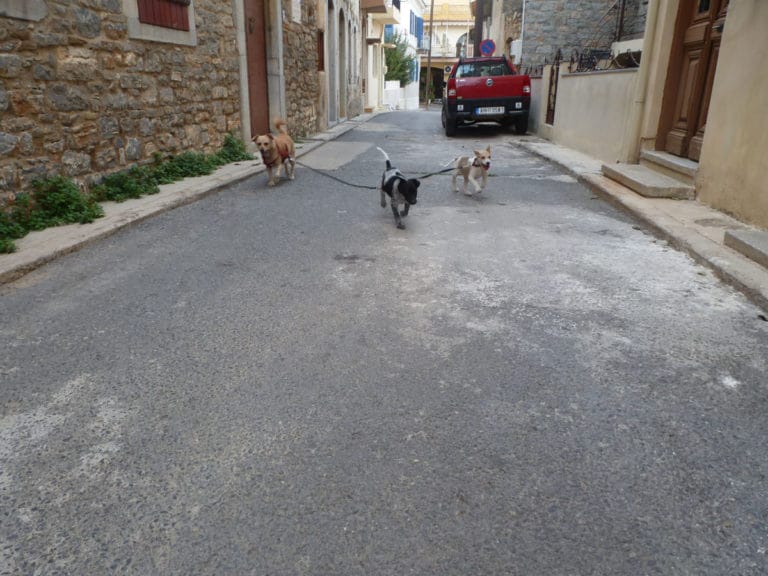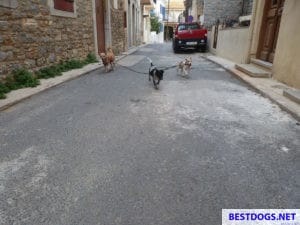 During the walk with the dogs together with the Rescue puppy 'Ali' we were attracted by a fearful barking at another, dumped puppy, which was sitting under the red vehicle in the picture to the right.
He followed us immediately and was subsequently admitted into the pack.
Two or more puppies are easier to maintain than a single 'foundling child', since they can usually stay together overnight without crying at an isolated place which is easy for cleaning. They also play together most of the time and are therefore really busy.
The Rescue puppy 'Simba' is a handsome, pied boy of the Pointer Cross breed (hunting dog) and was about 10 weeks old at the beginning of November 2016 and will be reaching about 15-20 kg (33-45 lb) weight (13 lb on November 17).
He has all the vaccinations, microchip for identification and a pet passport and can leave from January 2017 to a nice family to Britain or Western Europe.
At present, he is trained as a domestic dog, including 'Purity'.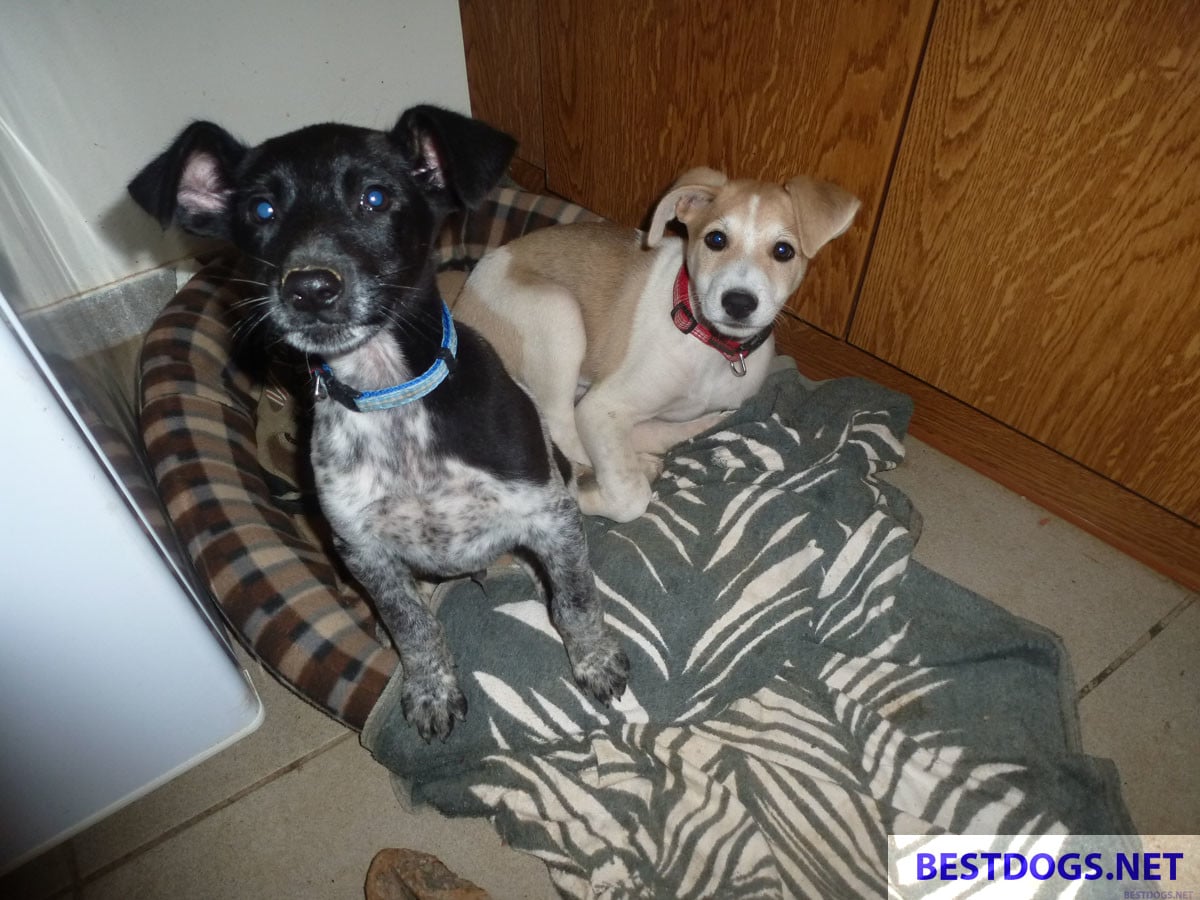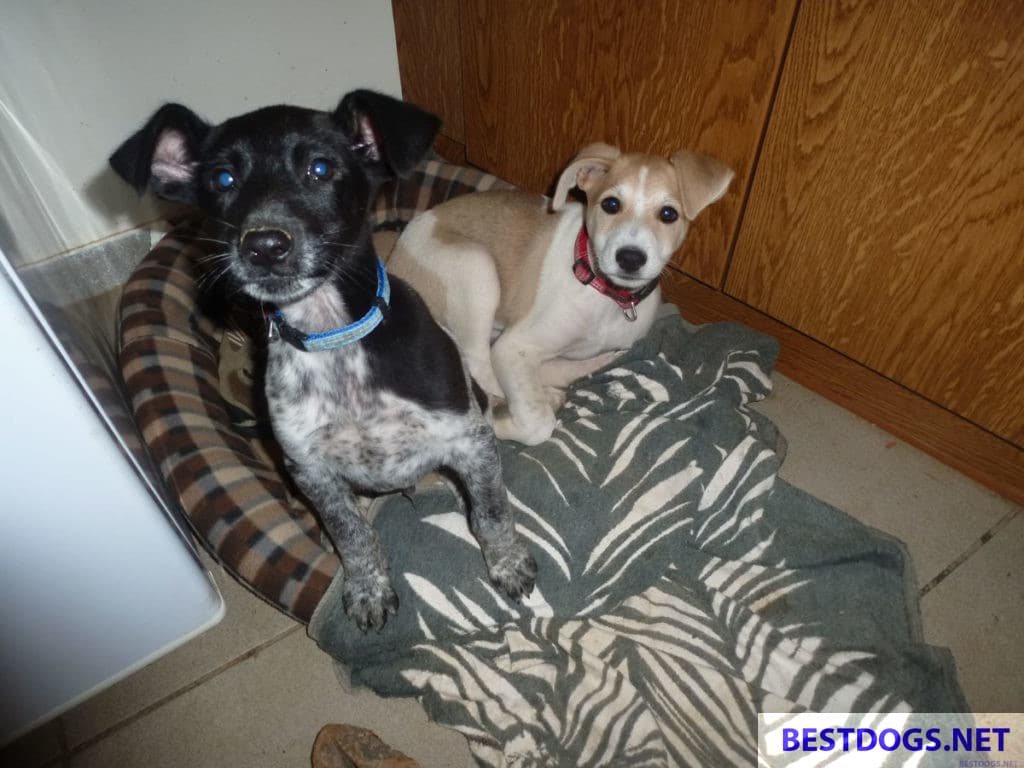 More pictures from the Rescue puppy 'Simba':
---
Ali and Simba
Rescued puppies Ali and Simba are not more looking for their 'golden baskets'.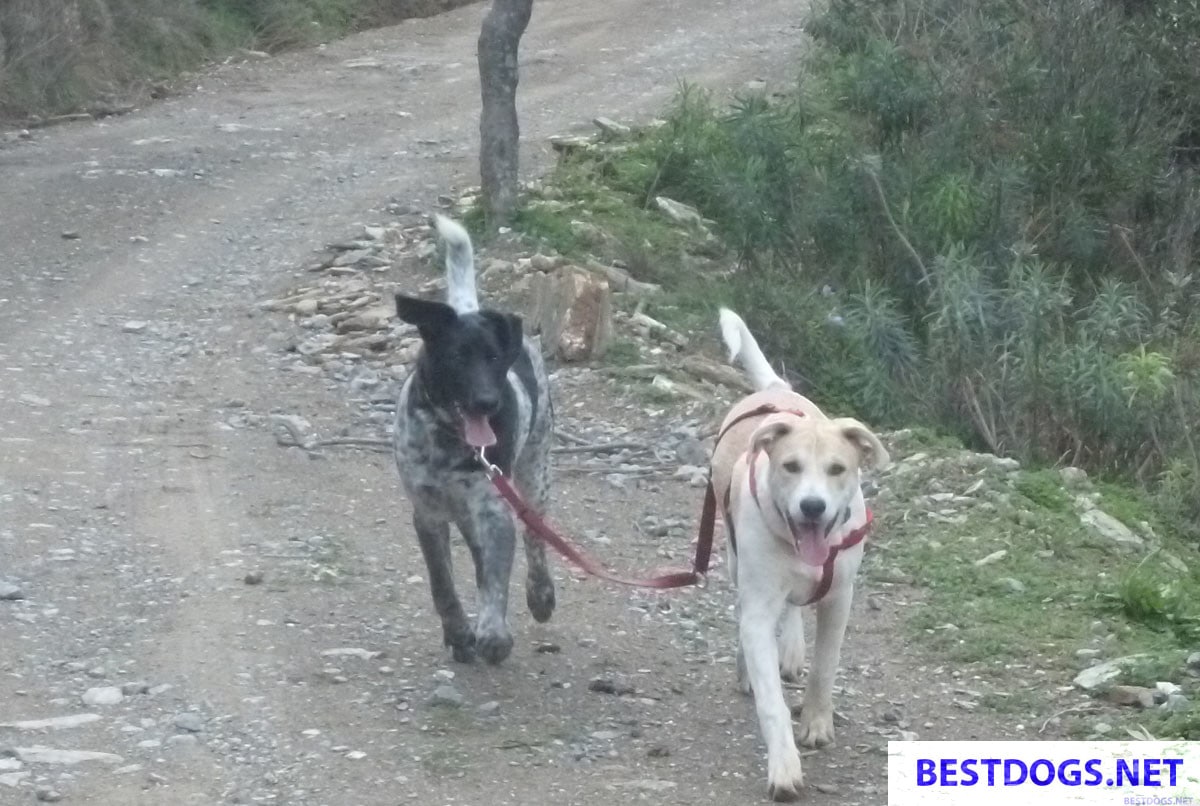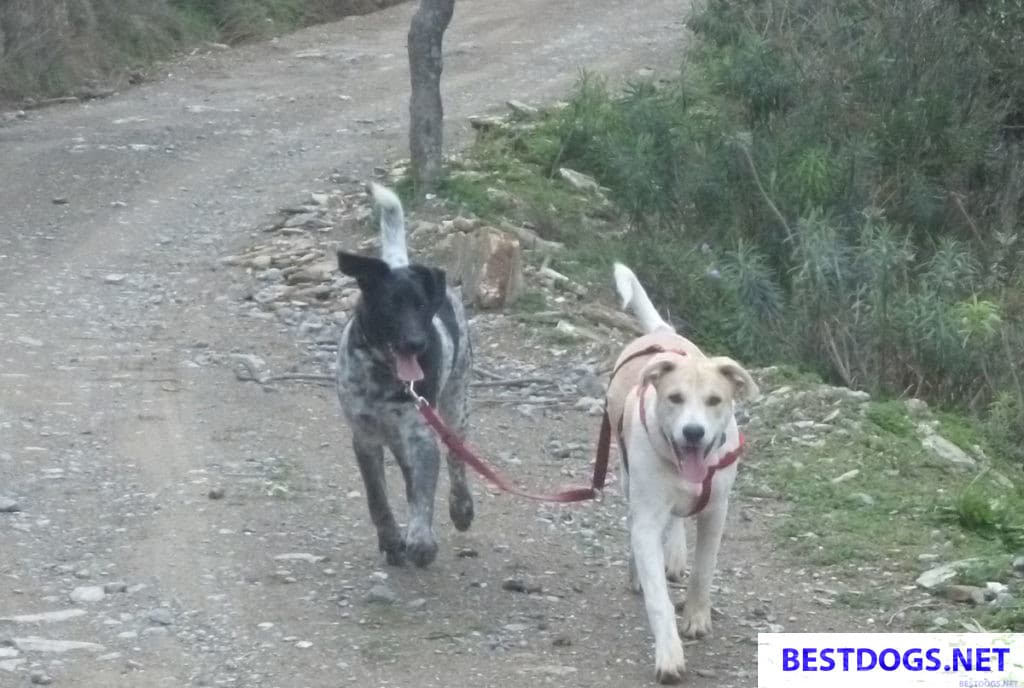 IMPORTANT NOTE: Since the two are now ONE YEAR with me, they will not be surrendered anymore and stay here as a permanent foster dog! Donations for maintenance but still welcome (see right column).
The two rescued and saved puppies Ali and Simba are still looking for their families with the 'golden baskets' for lifetime.
Ali was dumped on the street in front of my house on Crete on 8 October 2016. Read more here.
Simba we found shortly afterwards, sitting and wailing under a car in a side street not far away on the way back from our daily walk. Read more here.
'We just want to remind you that we are fantastic guys with about 20 kg (44 lb) and now 9-10 months old and still looking for our GREAT home!'
ALI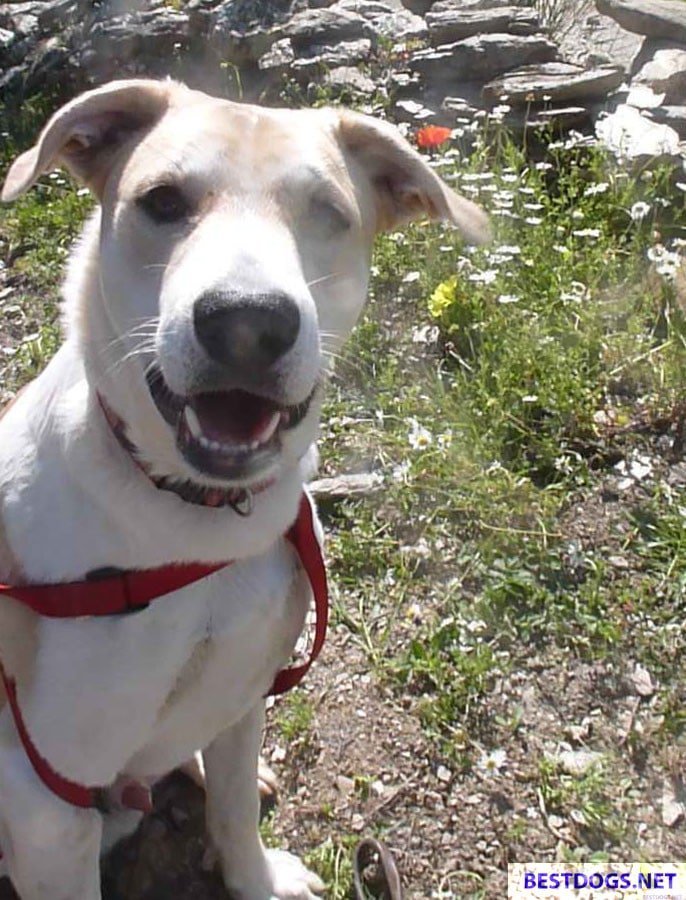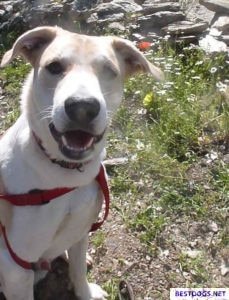 Ali is a white-brown male and was born around July 20, 2016. His weight is now (in May 2017) about 20 kg (44 lb). He is a calm and balanced, powerful dog and starts now to hear very well on commands.
To this he is very affectionate, somewhat jealous and playful, and loves children.
With cats, he is in the meantime at war, since the two other hunting dogs in the pack look at these as objects for persecution races and do not tolerate their stay in the environment, so that Ali's pack instinct naturally drives the same behavioral patterns.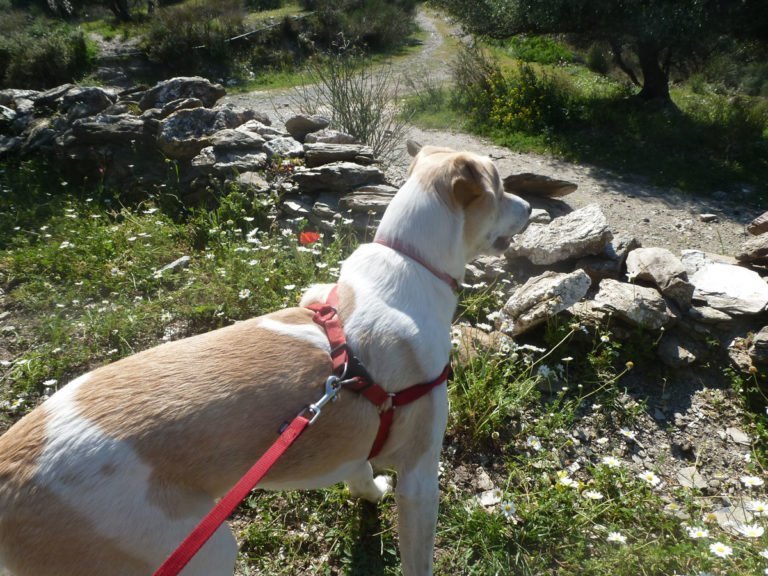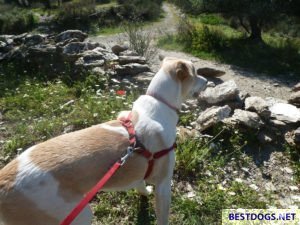 Ali understands himself with all other dogs so far, only with his 'brother of fate' Simba does he sometimes have small clashes, which are limited to growls and shamrocks, for the rank order or jealousy.
Even my little 'pack leader' as well as my somewhat smaller, black shepherd-hunting dog are acknowledged as 'bosses' by both rescue dogs unreservedly and respectfully in all situations.
Ali is still quite excited when he meets other dogs. With smaller or equal size dogs he has no difficulties and is happy about every dog, but he is afraid of bigger dogs, his neck hair ruffles, and he barks violently.
At the moment he's still pulling at the leash when he wants to sniff a certain place, reach a cat or other dogs. This behavior is, however, at the moment trained away with the help of single walks on the leash.
SIMBA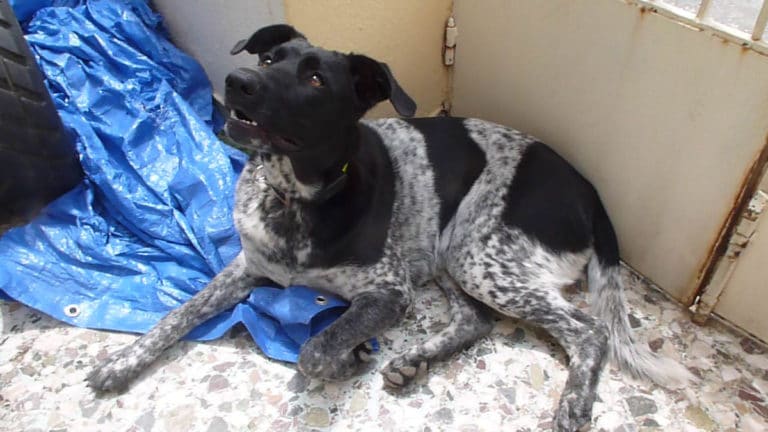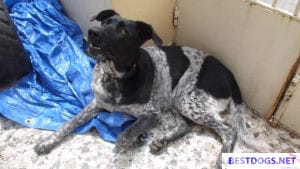 Simba is also a male, but a black-gray Pointer Cross hunting dog with over 20 kg (44 lb) weight.
He was born about 10th of August 2016, but in contrast to Ali is a little more lively and more easily excited and even more affectionate. For this purpose he is very sensitive and cuddly, which he expresses by frequent licking of the face, hands or feet.
He is easily jealous by his affection, so that occasionally lighthearted clashes occur with his 'brother of fate' Ali, who decide this 'little match' without difficulties and with alternating 'winners' among themselves, so that only slight exhortations are necessary.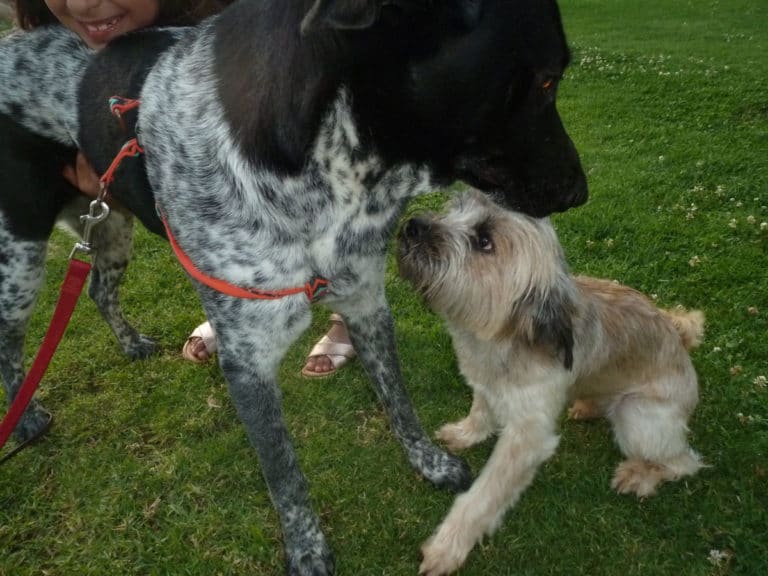 In front of unknown persons who hits something with a stick or ax (for example, for the firewood) he is very terrified. Who knows what happened to him earlier or his siblings?
His mentality as a hunting dog is noted to him, since he considers cats, sheep and chickens as chase objects.
When dealing with other dogs Simba has virtually no problems and is happy about every encounter. Simba also looks forward to the contact with other people and children!
On the leash, he usually runs well and only pulls sometimes to sniff somewhere or to make contact.
---
For this, Ali and Simba have no problems at all with dealing with people or children, since they have not made any bad experiences with me at all. Every visit is celebrated as a great event and children are good for all the fun games!
Video about Ali and Simba:
---
Adoption of rescue dogs from Crete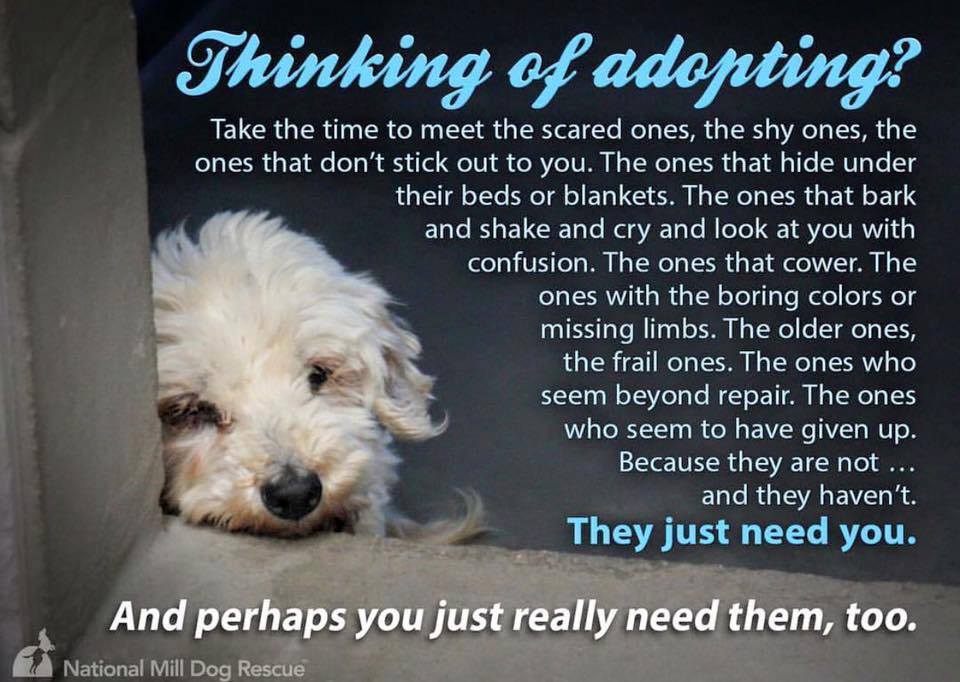 All the time dogs from Crete are looking for a save, lovely new home in Britain or other Western European countries !
Links to Facebook pages for adoption of needy Rescue dogs from Crete:
Animal Foster Community in Crete
Fostertailsnpaws
Bronx Familia Animal Shelter (Greek/English)
Bronx shelter
Bronx on Facebook
Takis Shelter, Ierapetra (Greek/English)
Takis Shelter
Shirins Lucky Rescues (Private – German/English)
Shirin Firouzgar on Facebook
Finokalia animal help (German/English)
Finokalia animal help on Facebook
Ag.Nikolaos crete -Rescue (British)
Ag.Nikolaos crete -Rescue
Crete-Dogs Rescue (English/German)
Crete-Dogs Rescue
APAL – Animal Protection and Life Line Finikas (German)
APAL – Animal Protection and Life Line Finikas
Paws Paleohora (Austrian)
Paws Paleohora
Tierschutzverein Ierapetra (German)
Tierschutzverein Ierapetra
Herzpfoetchen in Not (German)
Herzpfoetchen in Not
Hectors House Crete
Hectors House Crete
Amber's Hope Animal Rescue – Crete
Amber's Hope Animal Rescue – Crete
---