Visiting the Bronx Familia Animal Shelter near the village of Kalo Chorio.
In the hinterland, not far between Hersonisos and Gouves, is Bronx Familia Animal Shelter located, a shelter for dogs, constructed and run by Nikos Tsikalakis.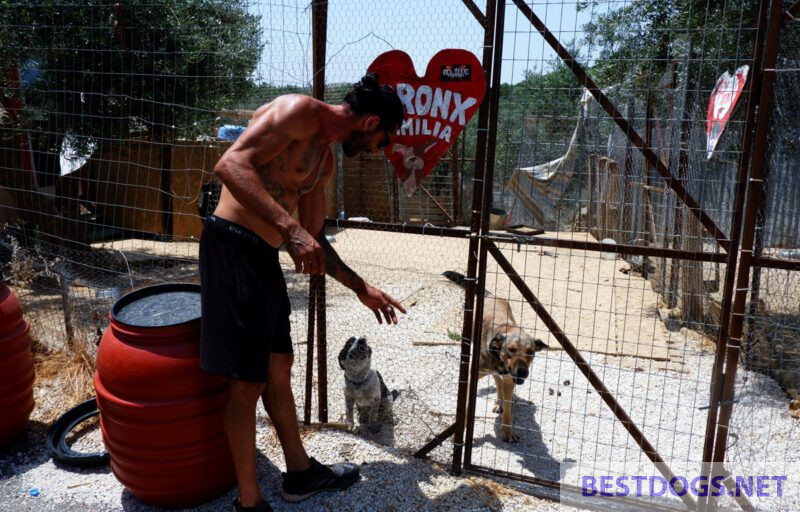 The young man, born in 1981, has spent his entire life so far caring for stray, abandoned, and brutally mistreated dogs on Crete.
Bronx Familia Shelter
In the beginning, he cared for the stray dogs of the village Christos in an abandoned building near Ierapetra, where he was chased away. The locals had little understanding for him and harassed him until he had to leave the village with over 30 dogs.
A lady from Switzerland, who had learned of Nikos' suffering, bought for him a hectare of land near Kalo Horio, in the hinterland not far from the road from Hersonisos to Kastelli. Nikos moved there with his dogs in the middle of 2018 and since then he has built everything with his own hands.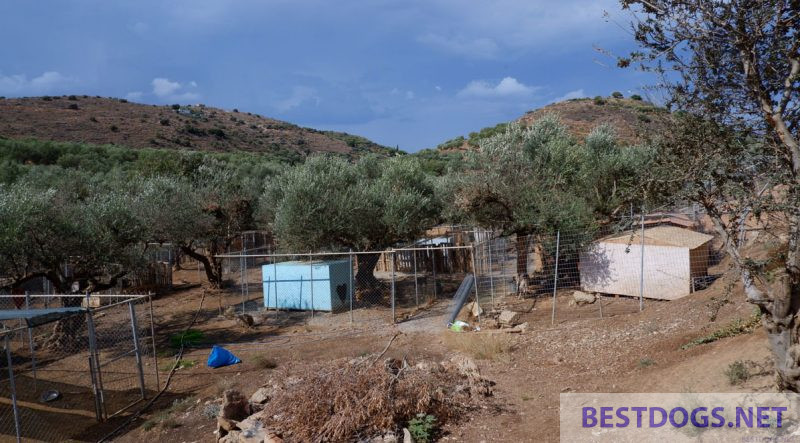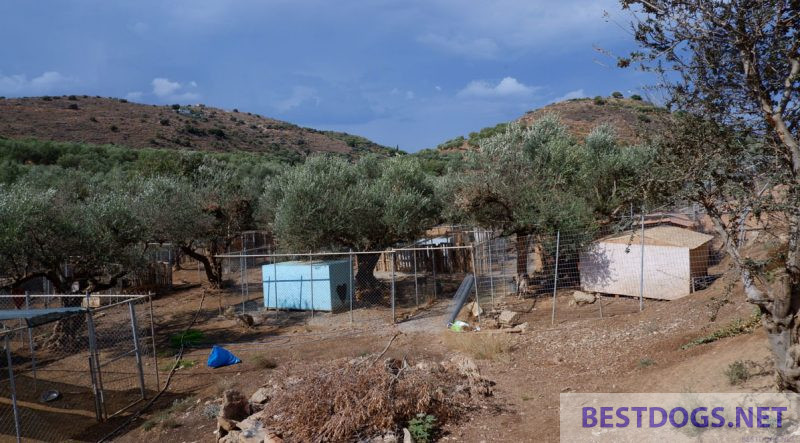 Now there are numerous, large kennels for two or sometimes more dogs, which get along well, fences around the area and a small container house. Everything is idyllically situated under an olive grove in the green and the dogs have nice wooden huts and can play as they like and also dig in the ground.
Although he has running water, an electricity line has still not been laid up to his property.
All the money he receives in unemployment benefits from the Greek state and in donations goes into the food for his beloved dogs, their sterilization and vaccinations, and the expansion of his shelter.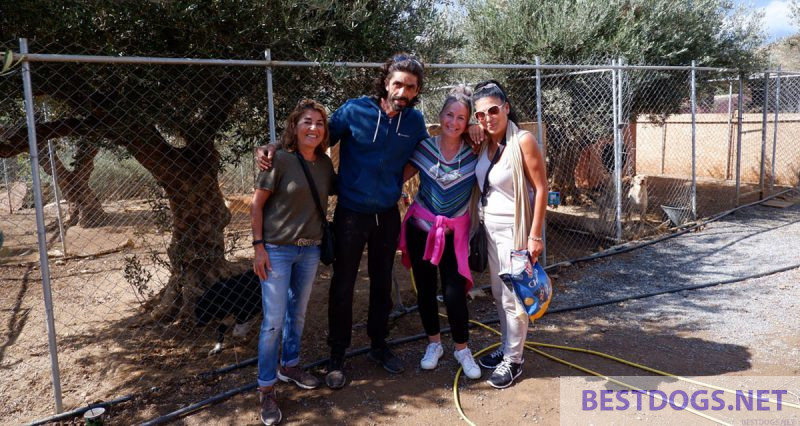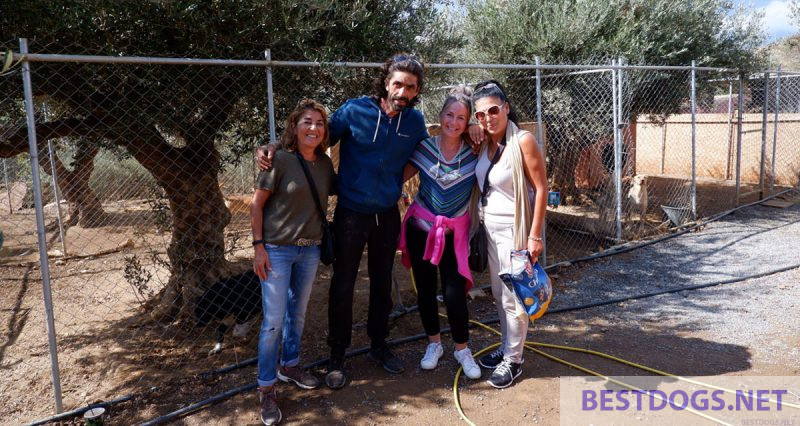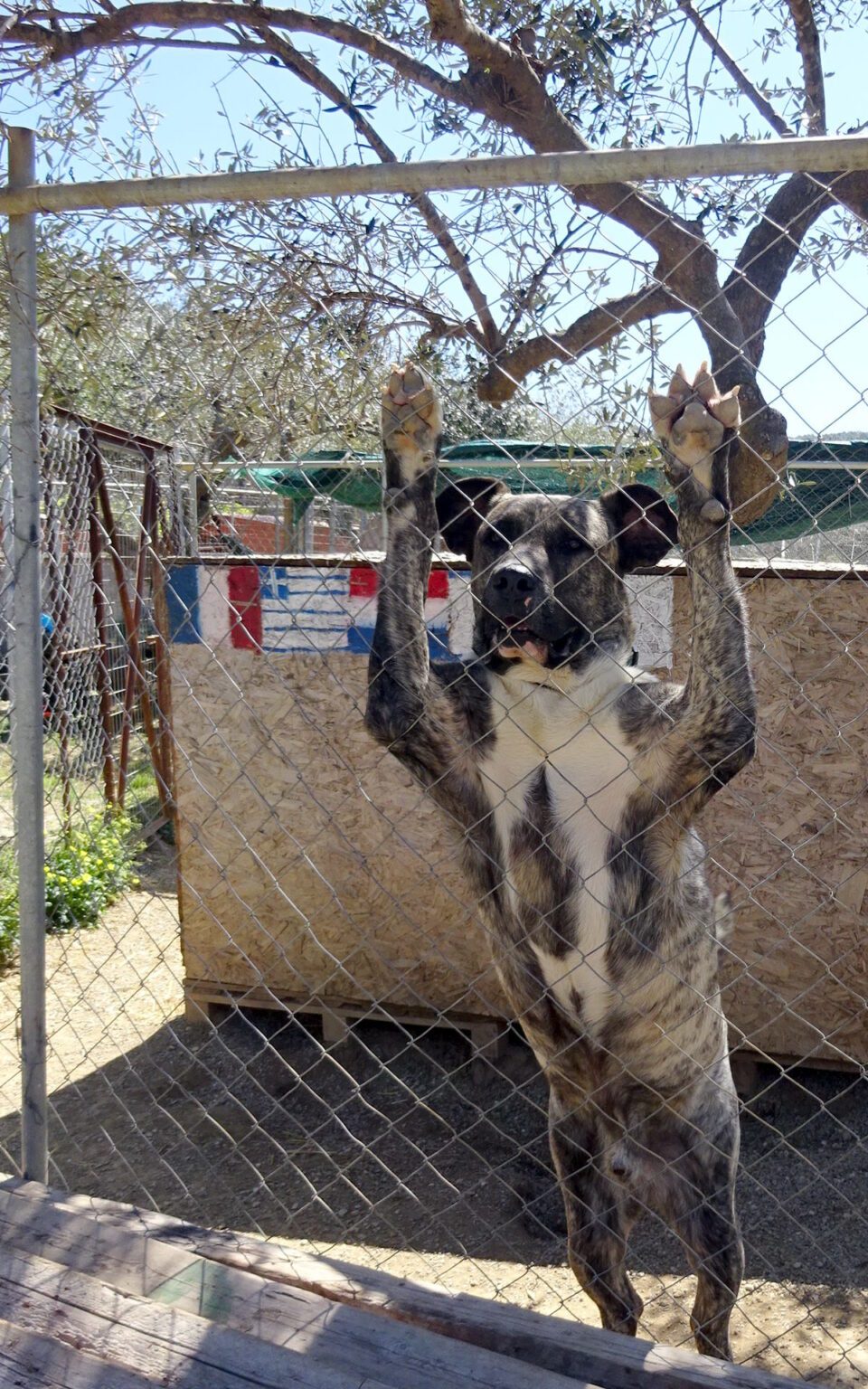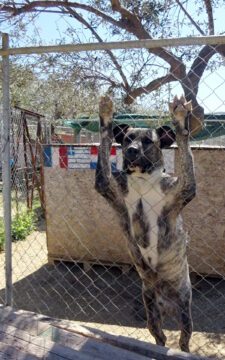 In March 2020, he already houses about 150 dogs and by October 2021 their number has increased to more than 210. In the summer of 2022, there were already over 230 and in the spring of 2023, their number reached around 270! In addition, there is one horse and several goats and sheep.
All animals were abandoned, abandoned, hit or tortured dogs and therefore calls his shelter a 'therapy station for dogs' !
His working day starts every morning at 6 o'clock and goes until 23 o'clock in the evening. He does not know any days off, and he practically never leaves his shelter. This includes the daily feeding and cleaning of the kennels and the manual work on his facilities.
The dogs are happy and almost all of them are friendly and trusting, which proves his excellent handling of the animals. Some of them, however, show the bad treatment they have received in the past, from which they are of course only slowly recovering.
He is also looking for a new home for all his dogs by adoption, so that he can take in other, abandoned or tortured animals.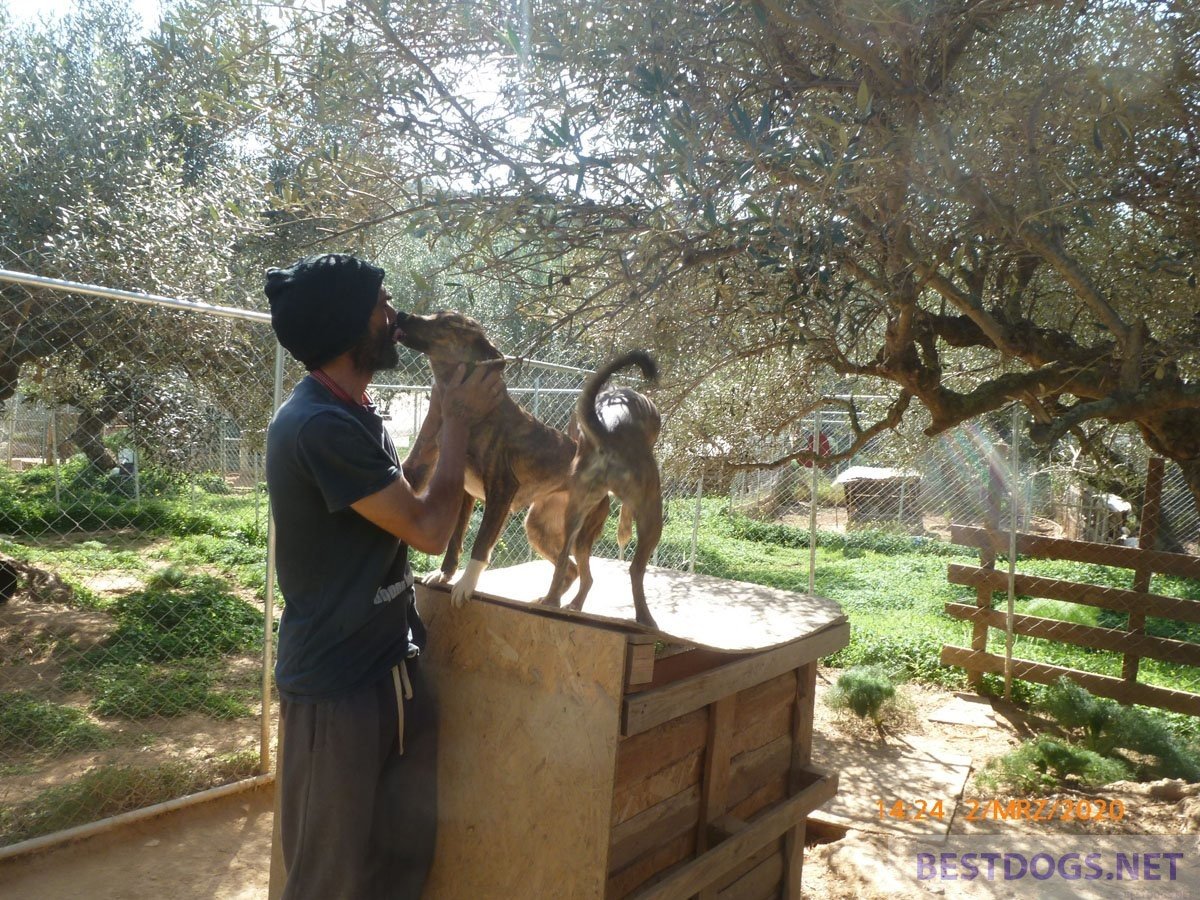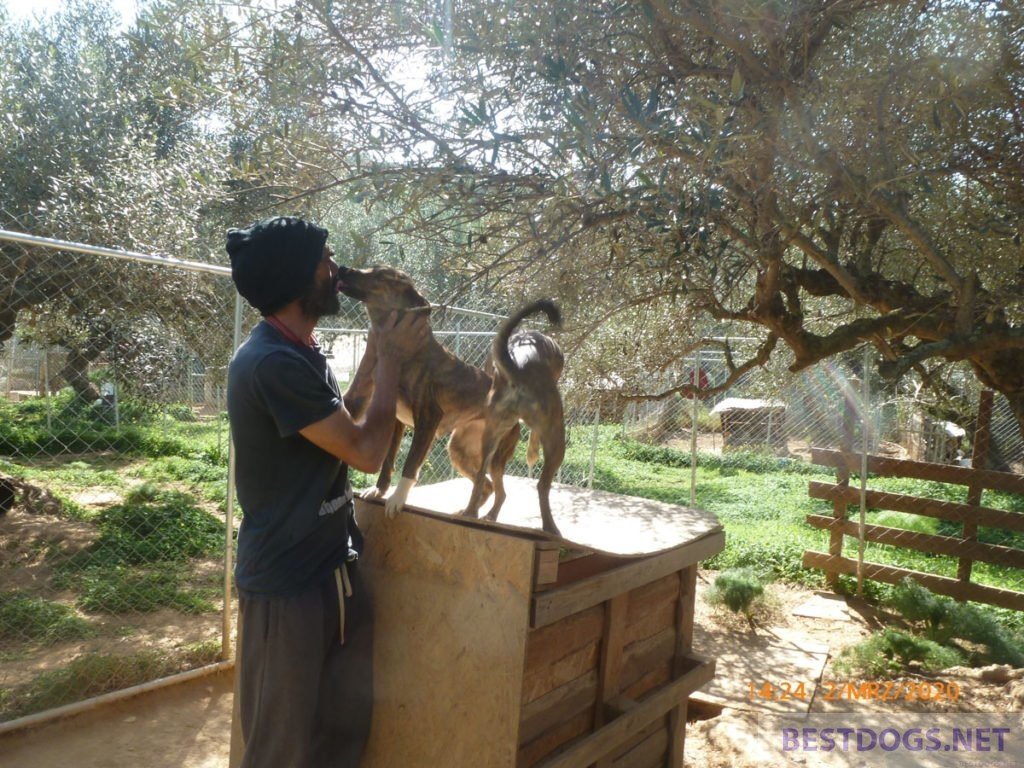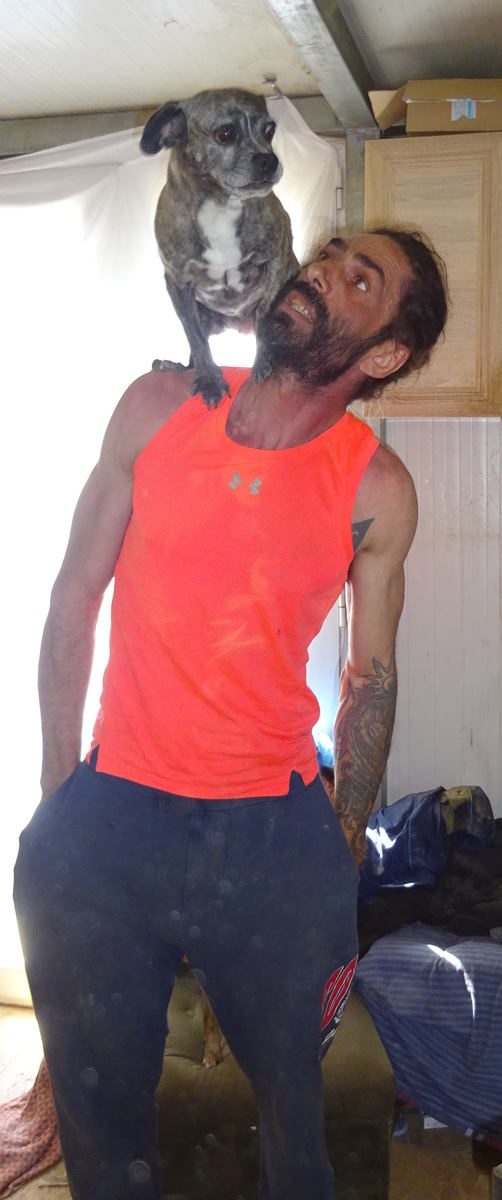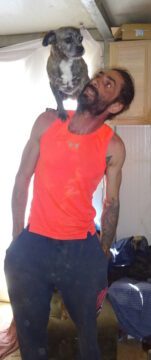 With his BFAS (Bronx Familia Animal Shelter) he not only rescues dogs of all breeds, from all situations and with every character on Crete.
Nikos also takes excellent care of them, provides them with medical treatment and conducts behavioral analysis in order to get to know them better and educate them. He also accepts deaf, handicapped and blind dogs and of course no animal is euthanized without unavoidable medical reasons, as it is unfortunately so often the case in many shelters around the world.
Afterwards, they all get a second chance at a 'real dog's life' by adoption into a loving home of great people, which every dog should deserve.
That is why 'Familia' in the name of the shelter stands for 'dog plus human' as a real family !
'Bronx' was one of his first dogs, who unfortunately died recently.
Nikos is happy about any voluntary help. This ranges from walks with dogs to grooming, playing and training. They are also needed for the maintenance of the shelter, administration, cleaning and transport of dogs and necessary goods. Nikos himself has neither his own vehicle nor a scooter, so his dogs are brought safely to his vet in Heraklion by means of professional animal transport.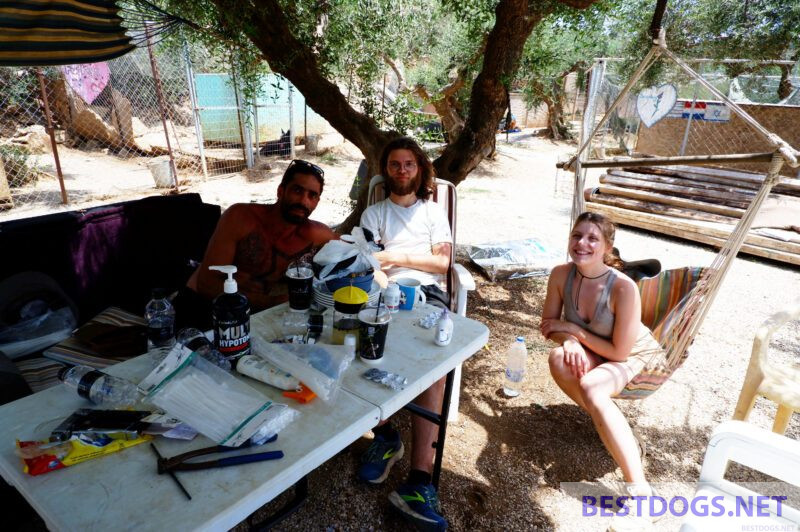 However, underage helpers should be accompanied by at least one parent or legal guardian. You can contact Nikos here.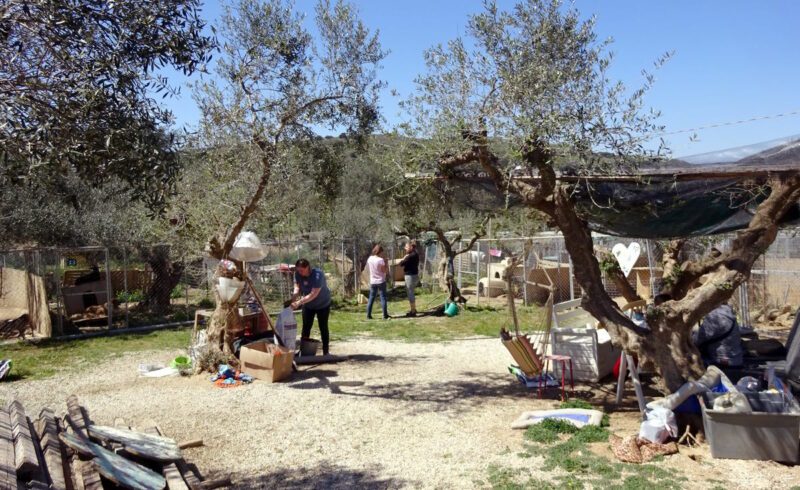 Of course, it is also possible and important to donate for the animals, which he of course depends on for lack of governmental support. So already a long time ago im March 2020 alone he uses five big bags of good dog food for his animals every day.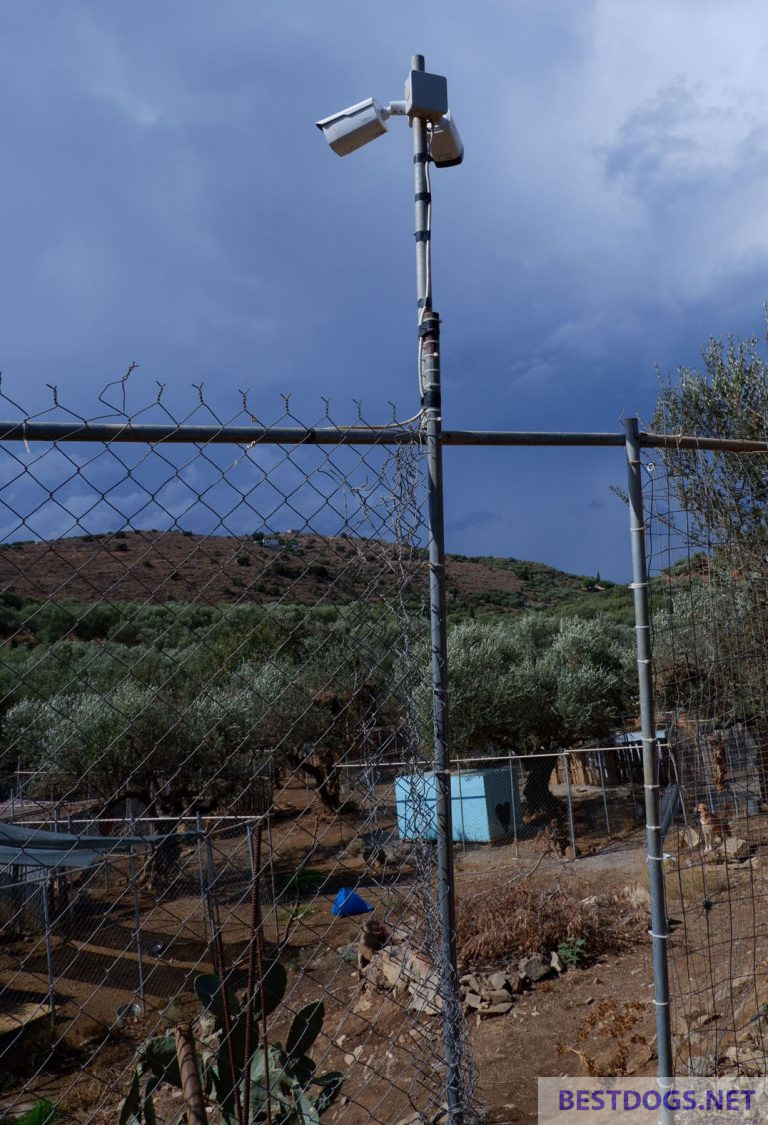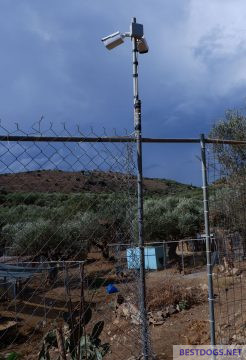 Although at the moment he still lives almost like a hermit, his heart is full of love, and he is desperately looking for someone who can help him in the long run, so that even in more difficult times someone is always there for the animals.
Unfortunately, there were also difficulties with local shepherds, who see a threat in his dogs and want to chase Nikos away again. With the help of the police, law, order and security has been established and therefore Nikos needs the support of all of us.
In the meantime, he has also installed a video surveillance system to detect all the time both what is happening in the enclosures between the animals, and outside from other threats.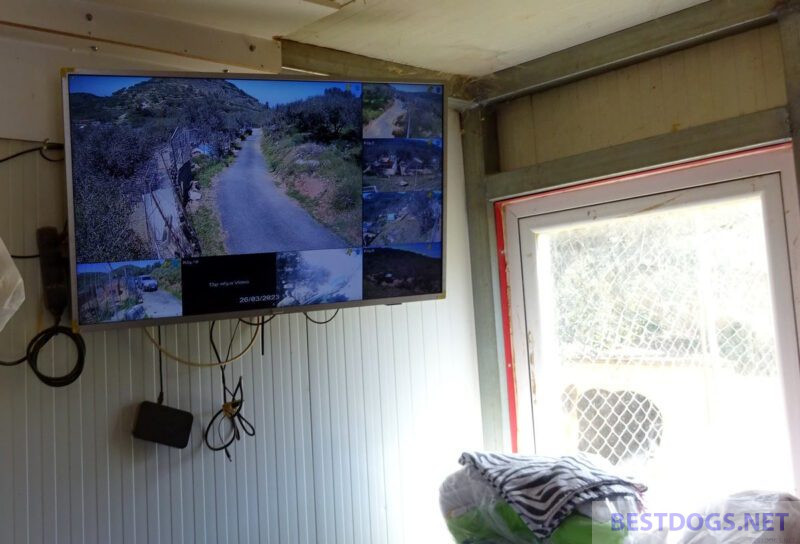 Because in a country like Greece, where animal abuse and the abandonment of puppies are still part of everyday life and a state organisation with animal shelters and animal protection is still in its infancy, people like Nikos Tsikalakis are indispensable for the welfare of the animals!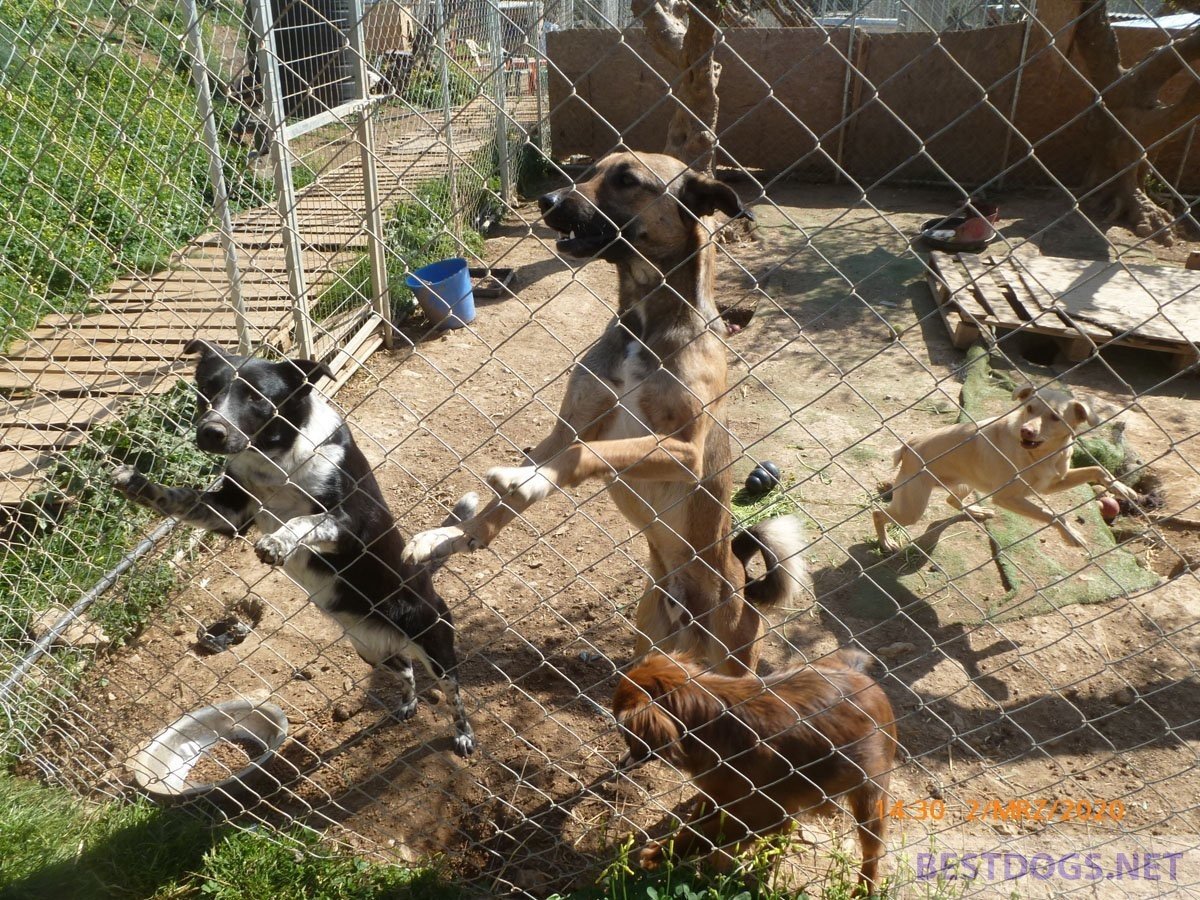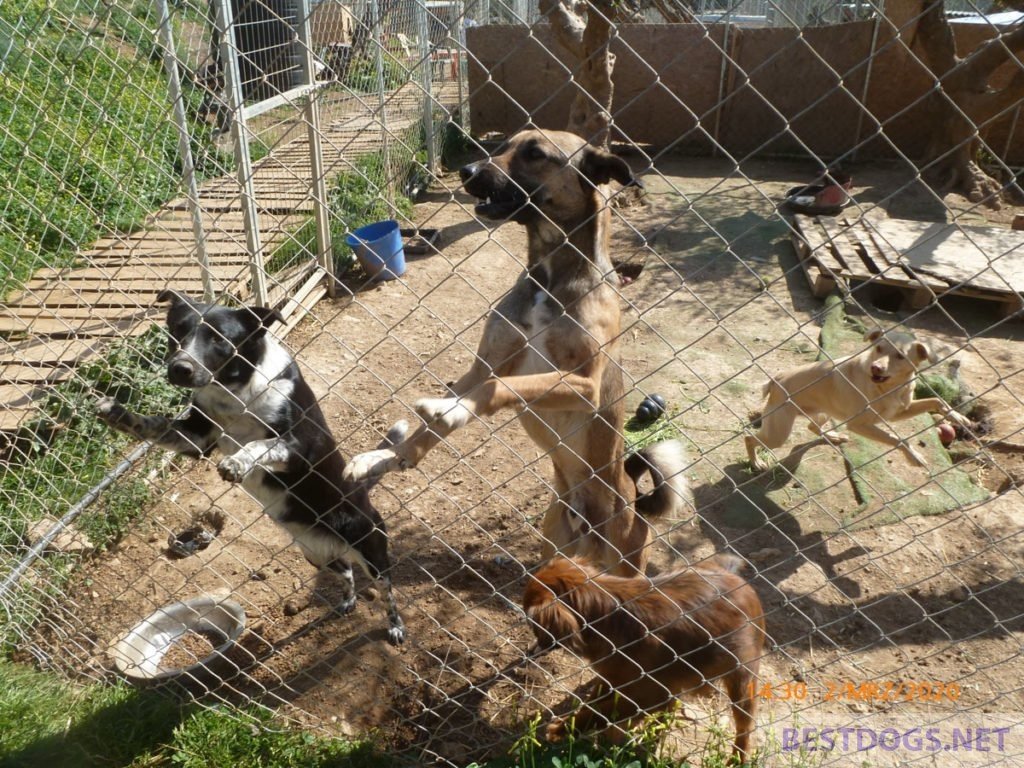 ---
Video: Bronx Familia animal shelter from the air
The Bronx Familia Animal Shelter by drone (June 2022):
---
Contact Bronx Familia Animal Shelter
You can also find Bronx Familia Animal Shelter on Facebook.
Donations for Bronx Familia Animal Shelter
All donations for dog food and care go directly to the account of the shelter: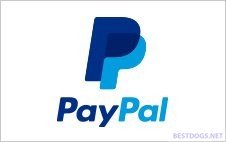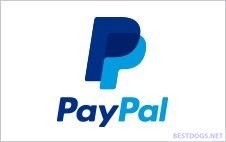 Bank details:
PIRAEUS BANK
IBAN ACCOUNT: GR7001711640006164147117773
BIC: PIRBGRAA
Account holder: Nikolaos Tsikalakis-Bronx Familia Nonprofit Organisation
MANY THANKS in the name of Nikos and his numerous, rescued dogs !
---
Directions to the Bronx Familia Shelter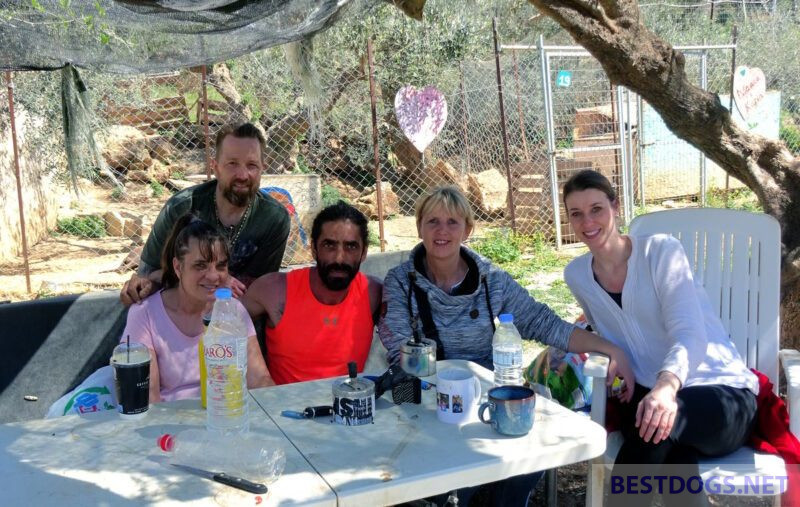 The shelter is located about 220 yards (ca. 201 m) meters behind a turn-off in a needle bend east of the village of Kalo Chorio.

Link to Directions Bronx Familia Shelter.
Link to Google Maps: Location Bronx Familia Animal Shelter
---