Animal Welfare Report Crete: The situation of animal welfare in Crete, what can individuals do for it and tips and hints on how to deal with keepers, police and strays.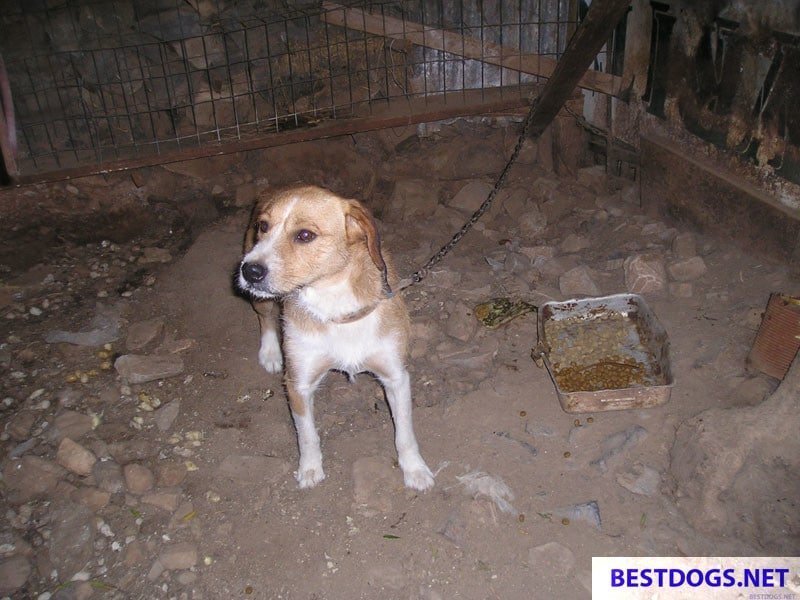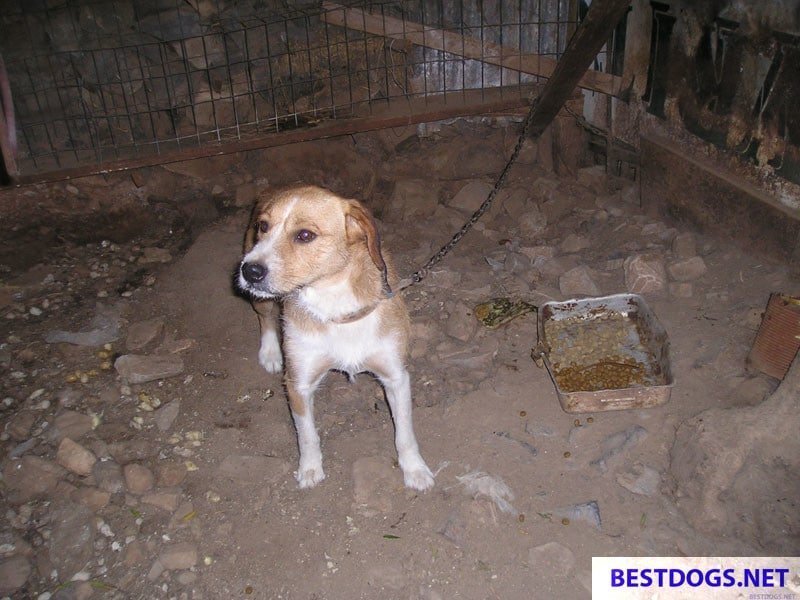 Animal Welfare Report Crete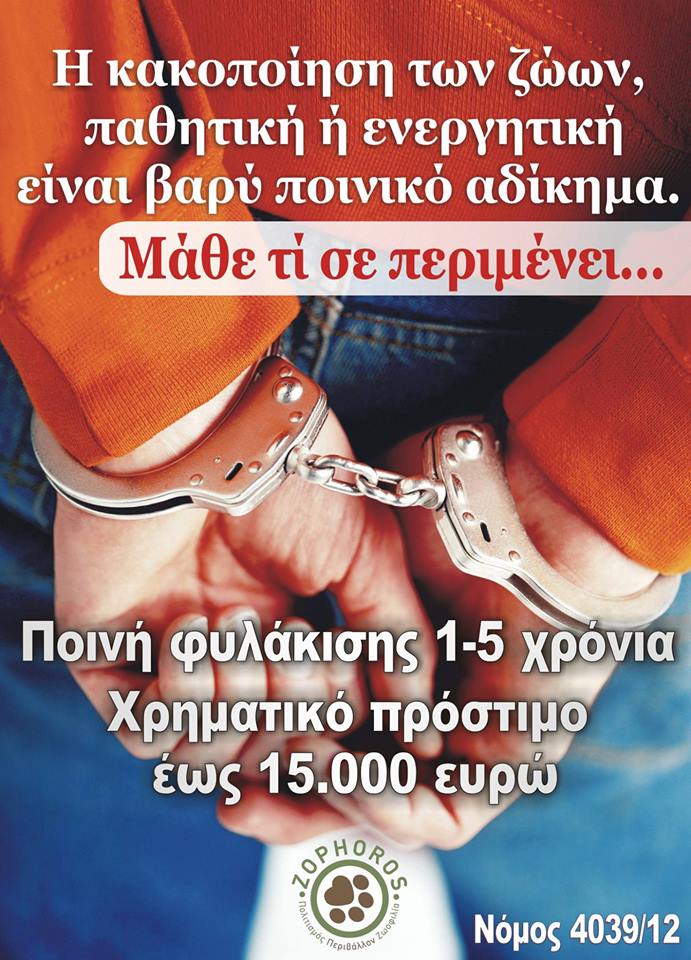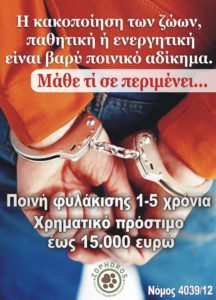 The Animal Welfare Report publishes cases of abuse, atrocities, cruelty to animals, violating of the Animal Welfare Act and banned keeping of barrel (chain) dogs, as well as any positive examples, as well as all positive examples, which are reported by animal protectors, tourists and residents here. The cases are from the island of Crete, only under exceptional circumstances will be discussed in other parts of Greece.
For this reason the list cannot be complete. Further messages are always welcome via the following contact form, the comment function at the end or via Animal Welfare Report Crete on Facebook.
The aim of the report is to draw the attention of authorities and police to such incidents and to give tourists a point of reference for the selection of their stays. Because unfortunately, it is often the case that mainly inactive or ignoring authorities and police are reluctant to provide or to pursue such offenders of the Greek Animal Welfare Act. The respective local governments are therefore often just as culpable involved in the events, as the perpetrators.
This list will hopefully motivate local authorities or/and police to compliance with the Greek Animal Welfare Act. As well, it will work as deterrence to offenders, which could be detected by law or authorities.
Moreover, the situation of animal welfare and stray animals in Crete and throughout Greece is not a result of any crisis, but has existed for decades and is practically a 'cultural tradition'.
Fortunately, however, especially among the younger generation, there is an increasing shift in awareness. Unfortunately, the current crisis in Greece and the high castration and sterilization costs for the animals also create additional financial problems for the insightful and willing.
In the past, daily research was carried out in the relevant Facebook groups for statistical purposes to determine the focus of the offenses against the Animal Welfare Act. This produced the following results:
Animal Welfare Reports (1 July 2016 – 30 June 2017):

| Region | Residents (prefecture) | Negative (serious)[extremely] | Positive | Result | per 1,000 residents |
| --- | --- | --- | --- | --- | --- |
| Heraklion | 175,000 (305,000) | 82+(4)+[1] | 13 | -81 | -0.27 |
| Chania | 110,000 (156,000) | 349+(10)+[2] | 17 | -360 | -2.31 |
| Rethymno | 35,000 (85,000) | 27+(2) | 7 | -24 | -0.28 |
| Aghios Nikolaos | 11,500 (75,000) | 75+(7) | 9 | -80 | -3.48 |
| Ierapetra | 16,000 (75,000) | 125+(8) | 32 | -108 | -3.38 |
| Sitia | 10,000 (75,000) | 5 | 8 | +3 | +.15 |
Animal Welfare Reports (1 July 2017 – 1 March 2018):

| Region | Residents (prefecture) | Negative (serious)[extremely] | Positive |
| --- | --- | --- | --- |
| Heraklion | 175,000 (305,000) | 80+(3) | 2 |
| Chania | 110,000 (156,000) | 176+(5) | 7 |
| Rethymno | 35,000 (85,000) | 26 | 1 |
| Aghios Nikolaos | 11,500 (75,000) | 31+(1) | 1 |
| Ierapetra | 16,000 (75,000) | 73+(1) | 7 |
| Sitia | 10,000 (75,000) | 9 | 4 |
As visitors to the beautiful Crete, so you should pay attention, if possible, out in areas for holidays where law and order and the rights of animals on the island are respected.
The report was launched in July 2016 after the author himself gave a poisoning escaped street dog's protection and care and attention was drawn by the daily reports on Facebook of widespread animal cruelty, abuse and initiatives of the Animal Welfare Act in Crete. In addition, the author during his meanwhile long stay on Crete the widespread, mostly illegally kept chain dogs and repeatedly abandoned puppies are a disgrace for this beautiful island from the beginning.
REPORT YOUR CASES (POSITIVE OR NEGATIVE) HERE:
Please report these with photos and exact coordinates by a post (e.g. from Google Map) on Animal Welfare Report Crete or send an e-mail with the exact location (if possible with Google Maps Earth coordinates), date and attach photos:

The situation is then made public, which often leads to a reaction from the responsible authorities. Additional, thanks to existing contacts with the police commands of the prefecture of Chania and the administrative district of Agios Nikolaus, reports from this areas can usually be forwarded to the police immediately.
What can you do for animal welfare on Crete ?
If you find an injured animal, a tourist information office (or the owner of the hotel you stay) should be able to name a veterinarian nearby. Perhaps there is also a local animal protection organization, which can help. However, taxi drivers are usually not willing to transport an animal in their cars.
Since everyone here is dependent on donations for the strays, you should be done to take over a good portion of the necessary treatment and care costs for 'your' rescued stray.
If you are a witness to an animal cruelty or abuse and if it is personally safe for you and you are able to speak to the owner of the animal, please declare that an animal may not be treated in this way and give appropriate advice and proposals to improve the situation.
It is also possible to print the following information in Greek language and to fix it at the location of the animal:
Warning and requirements for the treatment of dogs
In the case of abuse or cruelty to animals, these instructions may deal with the threat of punishment:
Last warning and punishment
If this is not possible or fruitless, report the incident at the next police station (with the probability of reaching the goal being much better at larger police stations in cities than in a village). Have photos or a video ready and give your name and contact address at the report. Please provide exact details and the place where the animal is located. For emergency cases like abuse the phone number of the police is 100.
At the police station, show a copy of the Greek government's order, which instructs the police to record and investigate such complaints, as well as to provide written proof of the measures taken. (an English version is available here)
There is also now a hotline of the Greek police (Phone 10410).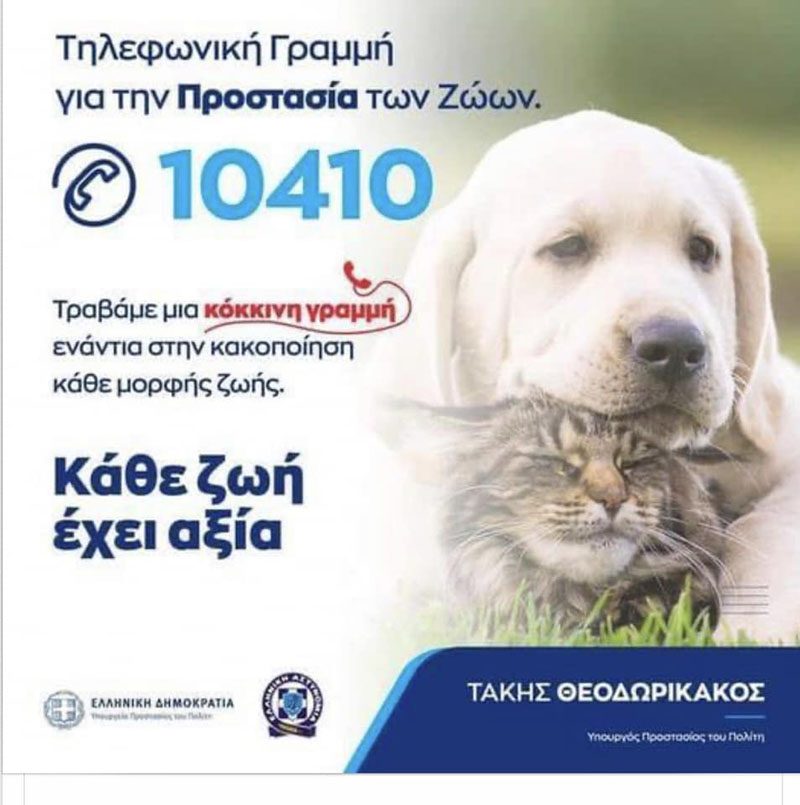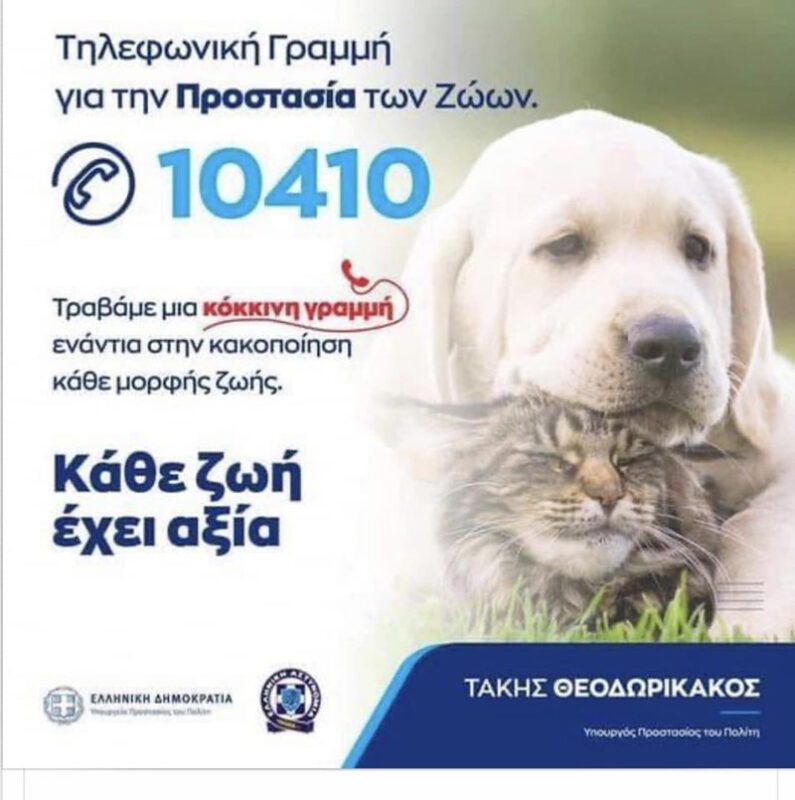 To file charges at the police (take photos or video with you) in case of violations against the Greek animal protection law is not the usual 'ad fee' due! The police have to prosecute offenses against animals ex officio.
Source (in Greek language)
Greek Animal Welfare Act (English, full) as PDF
Please remain courteous, but persistently, against government officials or the police. Insults or the use of abuse are a criminal offense in Greece, which can lead to immediate arrest, especially in the case of unpopular concerns. Therefore, always remain friendly and polite, no matter how it is seething in yourself.
Inform the Greek Ministry of Tourism for all the animals that you see and being tortured!
Tourists-people of this country and those who visit Greece from abroad daily identify abused animals even to the most popular destinations of the country.
The Ministry of Tourism officially claims that not receives emails with such complaints. Instead, the local animal welfare associations and have published dozens of letters from tourists who resentful looking to find a solution for animals that find in disrepair.
If the hardship of the animals in Crete provokes you and you do not know what you can do, there is still the possibility to make a difference. Praise loudly about the situation and in social networks, because the problems are known for a long time, but it is often silenced and suppressed by the business interests of the tourism industry, as well as by shame and indifference.
Support the animal welfare organizations of Crete with a donation and fill out the complaints form after your return home!
If you find an abused animal, always fill in the official complaints form (for 'Animals Treatment') and send a complaint message to the Greek Ministry of Tourism, preferably along with photos and the exact location.
By e-mail:
[email protected]
Mailing address:
The Greek Tourism Organisation (EOT)
Dept of Complaints and Consumer Protection An. Tsocha 24 & Soutsou
Ambelokipi
11521 Athens
Greece
or contact the G.T.O page on Facebook here:
https://www.facebook.com/visitgreecegr
or twitter
@VisitGreecegr
---
Report poisoned bait or poisoned animals:
Notification to the forestry and hunting administration. There are two specially trained staffs with two German shepherds who were trained to spot poisoned animals and animal which had died.
The teams are divided into two regions and the telephone numbers of the gamekeepers are:
Gamekeeper Mr. Spyros Nistikaki and Dyck for Eastern Crete (Heraklion and Lasithi). Contact number for reporting cases of poisoning: 6948 512 177.
Gamekeeper Mr. John Grigorakis and Karina for Western Crete (Chania and Rethymno). Contact number for reporting cases of poisoning: 6948 512 153.
You like plenty of poison around you ?
Then visit Rethymno or Chrisi Island (in front of Ierapetra) !
---
General information
The stealing of animals (also illegally held chain barrel dogs, etc.) is also an offense and one could be arrested for the attempt. In order to be able to take an animal, it is necessary in every case to do this together with police officers, for your own safety, against the not always benevolent and enlightened owners.
Do not go to the police to report a stray animal. The police are not responsible for strays and is only prompted to intervene when there are cases of abuse or animal cruelty.
If you are witnessing how an animal or puppy is exposed – which unfortunately happens quite often – you must be able to present a photo or video of a number plate of the vehicle or the perpetrator so that the culprit can be identified.
Please remember that the standards for animal protection in Greece are unfortunately (yet) not the same as in other European countries. It is not easy to persuade the police to look after illegally chained barrel dogs or animals in too small kennels. The indication must be animal cruelty, abuse or gross neglect.
The removal of a chained barrel dogs also always requires the willingness and possibility to be able to take up such an animal somewhere. There are usually no communal animal shelters in Greece!
But it's possible to print the following information in Greek language and to fix it at the location of the animal:
Requirements for the treatment of dogs
In the case of abuse or cruelty to animals, these instructions may deal with the threat of punishment:
Warning and punishment
More information about Chain dogs are here!
The town council is legally responsible for the strays' animals. This also means that this must also be straightforward for any damage or accidents caused by these.
Most municipalities are not (yet) aware of this responsibility, and it is up to the private animal welfare organizations to collect and supply these strays.
These groups of volunteers can help you with the adoption of a stray, at police, and other questions and problems, but the huge number of stray animals on Crete is also limited by the fact that they are funded only by donations. Unfortunately, it is not always possible to help each individual animal.
Never take a stray dog or cat into your hotel room or apartment! It is unfair to the animal, since the day will come when you will leave home again, and the stray can not come (at once). Just when the animal has the experience of love and affection, it will once again be exposed to the door.
If you want to feed the strays, please do so far away from the hotel where you live. If the dogs or cats know they are fed, they will be constantly there, which most hotel owners and staff do not like to see. Therefore, the animals have the risk of being hit, thrown, poisoned or even moved into a remote area for dying.
Restrict yourself to feeding and do not build personal contact or affection by caressing or let the animals accompany you during the day because they will miss you after your departure.
---
Recent reports of Animal Welfare Report Crete on Facebook:
Animal Welfare Report Crete on https://www.facebook.com/groups/awrcrete/
---