Dog Shadow missing, of whom there are also many photos and reports on Bestdogs!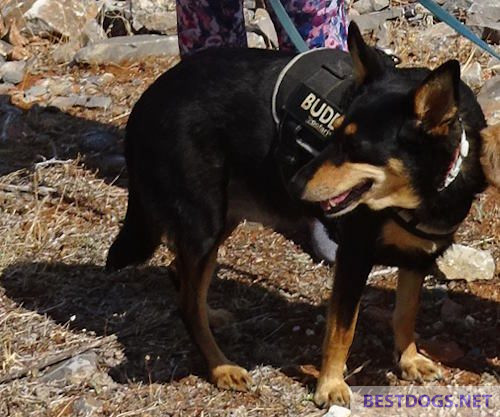 SHADOW missing since 10 October 2023: a very friendly, calm, beautiful dog lady, 12 1/2 years old and wearing her 'Buddy' harness as seen in the photos.
Video about Shadow:
Unfortunately, on the Spinalonga peninsula (Kalydon, Kolokitha) off Elounda in Crete, she disappeared in a moment of carelessness while the three other dogs were around me.
Last known location was here: Google Maps: Kalydon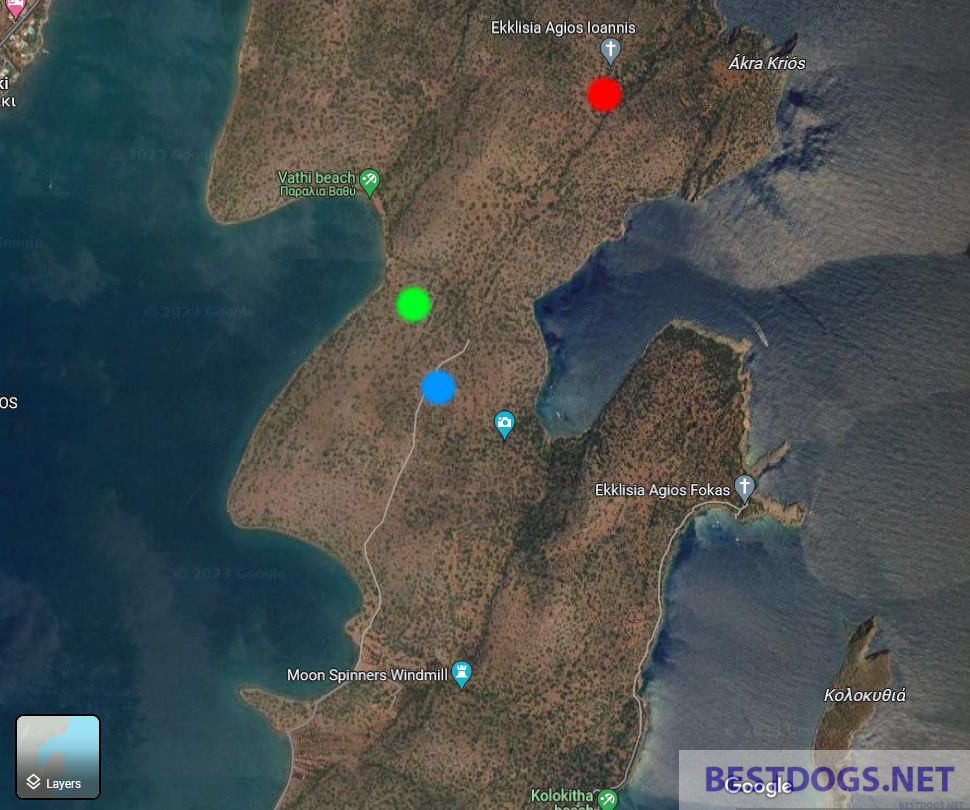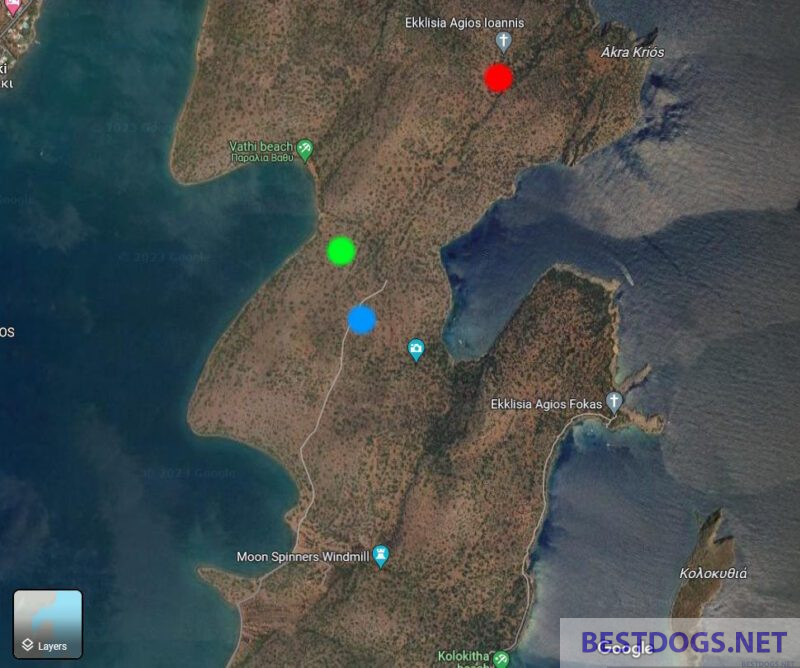 To make the exact positions clearer, the above map of the peninsula: At the red dot (just before the small churches of Ekklisia Agios Ioannis in the north) she got lost and probably walked back by herself.
In the area of the green point, I heard her barking clearly from a distance for the last time on Tuesday (10.10.2023) at 3 pm, regrettably only once.
At the blue point, where the hiking trail turns east to the Agios Fokas chapel, was our usual resting place and many hikers also rest here, mainly tourists during the season, but also Greeks at all times of the year.
Although a twelve-day search was carried out on the ground around the footpaths and in the valley with the blue markings, it has unfortunately disappeared without a trace so far. Even drones and a feeding station at the blue dot with wildlife night cameras have been of no help.
If you see her on the peninsula, by the hiking trails or in the direction of Elounda, please contact us
* by SMS or phone: ++30-6987408272
* or email: [email protected]
* or on Facebook: Norman auf FB
Thank you very much!