A 'chicken dog' in March 2021 near Neapoli.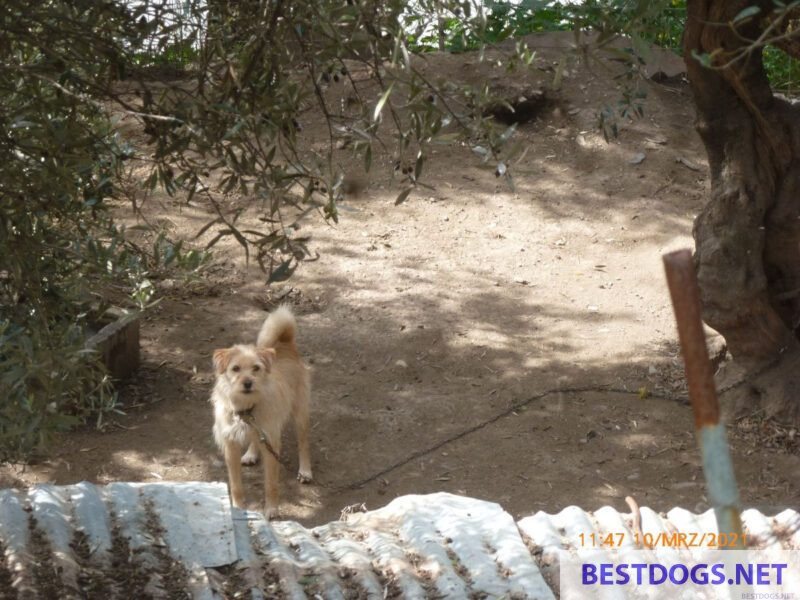 Today I'd like to introduce the latest 'chicken dog', this time found in the middle of the 'lockdown'.
'Chicken dog' because these dogs are tethered or locked up in remote chicken coops in the rather unsafe hope of deterring chicken thieves, strays or other predators.
Of course, for the most part, these 'chicken dogs' are not legally registered with a chip and vaccination record, nor do they receive regular exercise or adequate companionship – except for the chickens. Practically, they remain there until their demise, although this is now forbidden for some time.
Since it is considered 'animal abuse' according to the Greek Animal Welfare Law, if a dog is tied up permanently or outside the village or residential house in the 'nowhere' and also a regular registration (chip, vaccination certificate from the vet) almost certainly did not take place, the facts were reported to the police in Aghios Nikolaos:
---
TO: THE CHIEF DIRECTOR OF AGIOS NIKOLAOS POLICE
Commander Mr. Stavro Spanoudakis
Subject: Passive dog abuse
Dear Commander,
I found a barking and for some time chained and most likely permanently 'chicken dog' a short
distance outside Neapoli in 'no-where' close to the old national road to Agios Nikolaos (see pics in
this report).
Google coordinates:
https://www.google.com/maps/@35.256456,25.6106071,72m/data=!3m1!1e3
Please follow your own actions.
Best regards
---
Thank you for the prompt response of the Police Department and its head, Mr. Spanoudakis, for initiating the investigation and criminal proceedings.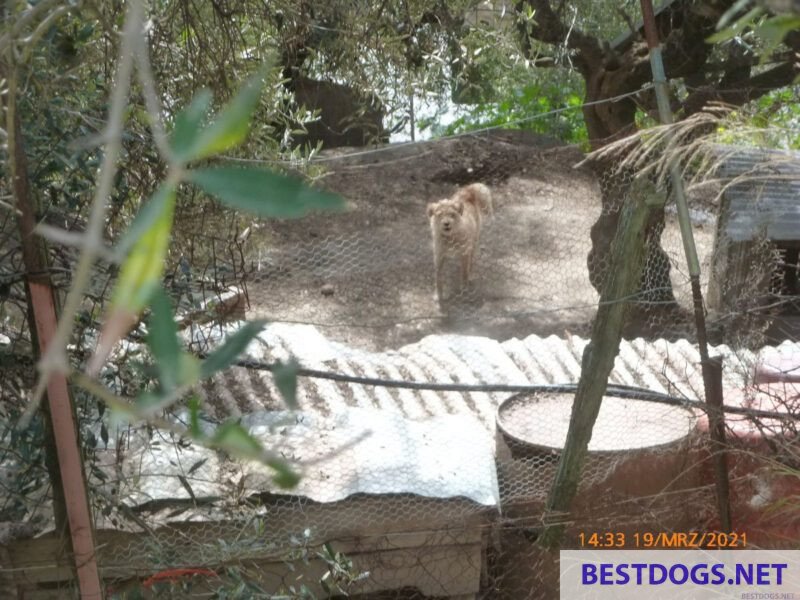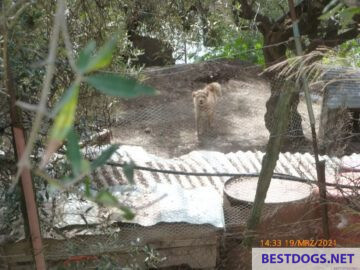 On March 19, 2021, the dog (see picture on the right) was still in its position. This is not unusual, however, as the procedure usually takes two to three weeks unless the situation is life-threatening for the dog.
---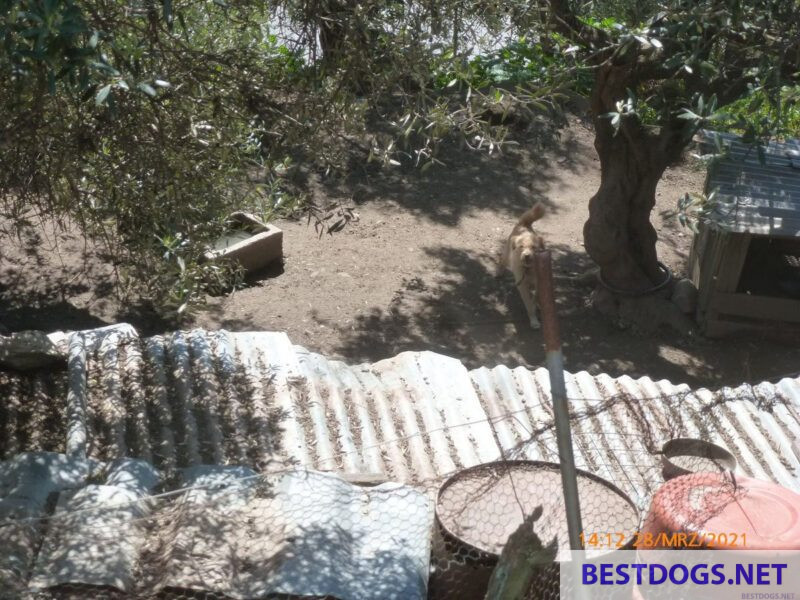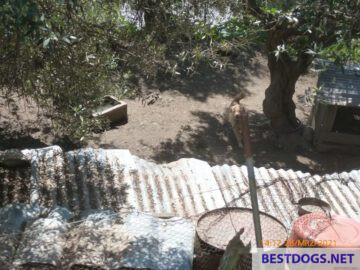 As of March 28, 2021, the situation for the chicken dog still appears unchanged (see photo at left).
---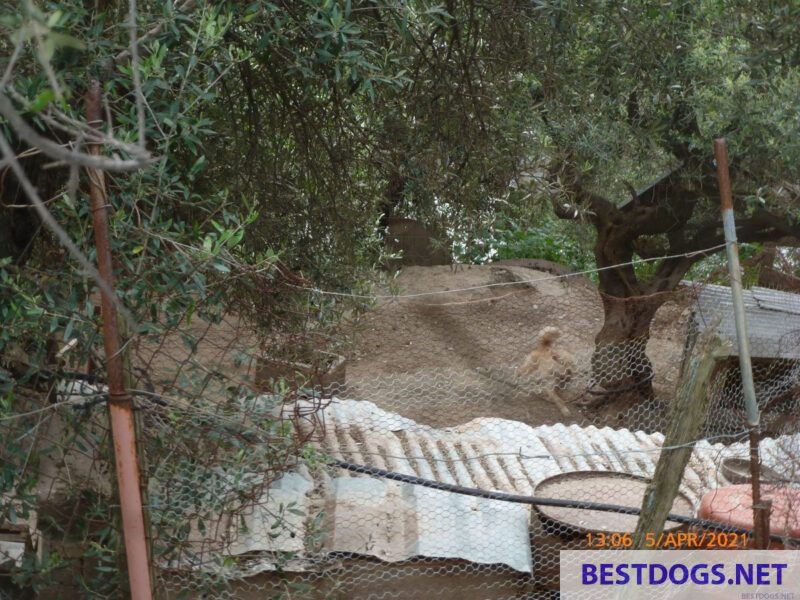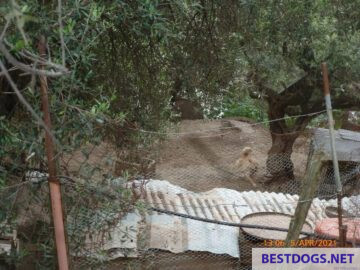 This is the chicken dog on April 5, 2021 – still unchanged situation.
---
Further developments will be monitored and updates added to this report.