Dog kept under impossible conditions (Flamouriana, Lassithi).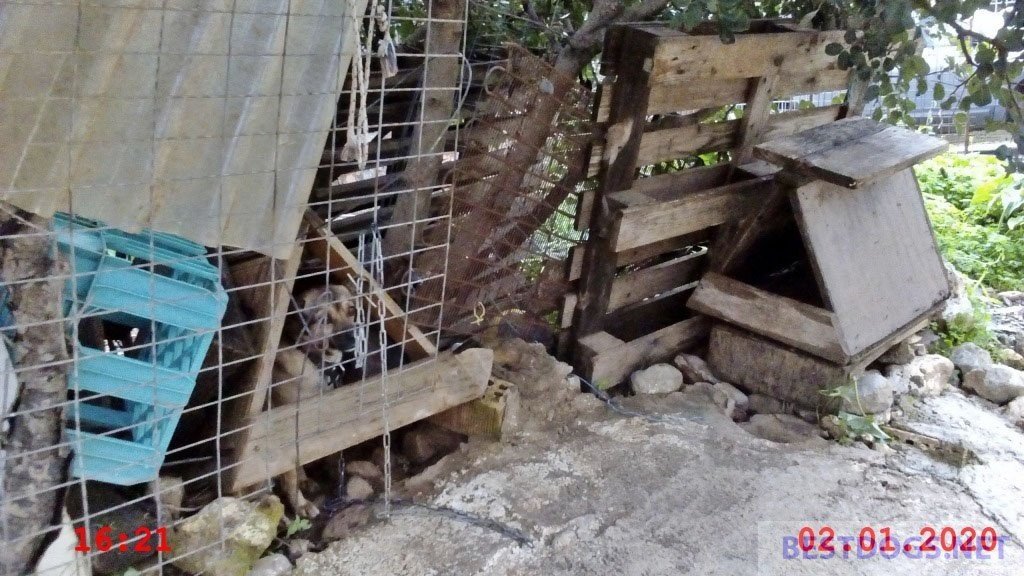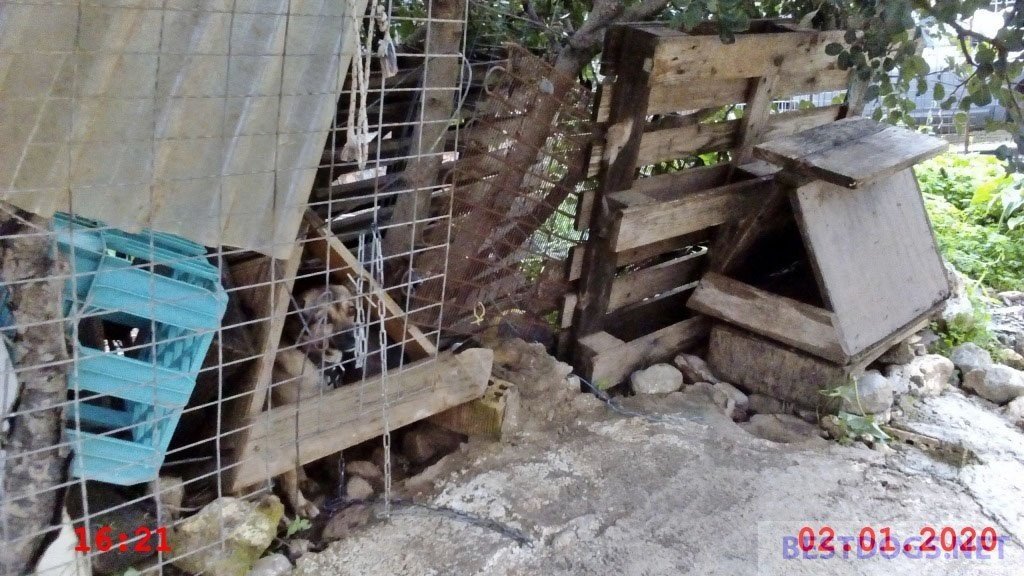 According to the reporters, this dog is 'kept' under impossible conditions, without sufficient exercise and space, the 'kernel' is a joke and with watered-down food bowls in the cold and rainy winter weather in Flamouriana (Φλαμουριανά, 721 00 Lasithi).
Situation on 2 January 2020:
That is why a complaint has just been filed to police after receipt on January 8, 2020 !
---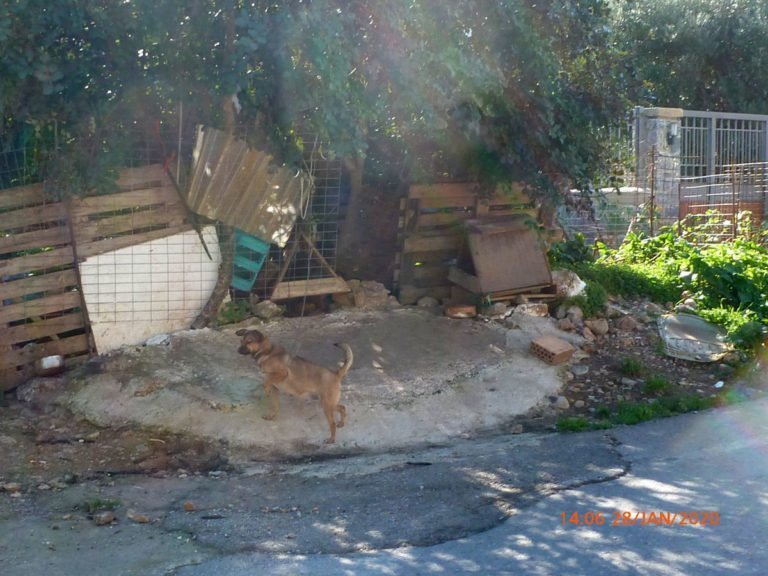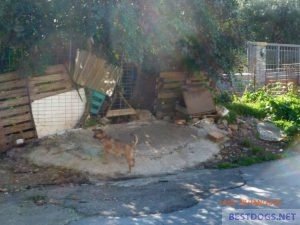 UPDATE – Situation on January 28, 2020:
Dog with a tile of a few meters outside next to the road, the dog house is still trash. Will see if happens more after the usual four-week time slot for a police report.
---
Location
Google Maps link: Animal abuse Flamouriana 721 00
---
For reporting Animal Abuse to police in the region of Agios Nikolaos:
Report to the police Address: Erithrou Stavrou 47, Ag. Nikolaos 721 00, Greece
Hours: Open 24 hours
Phone: +30 2841 091413
You can do this reporting without giving your name (anonymous report). The police must act it is their duty according to law.