And again found a puppy on the street during the walk!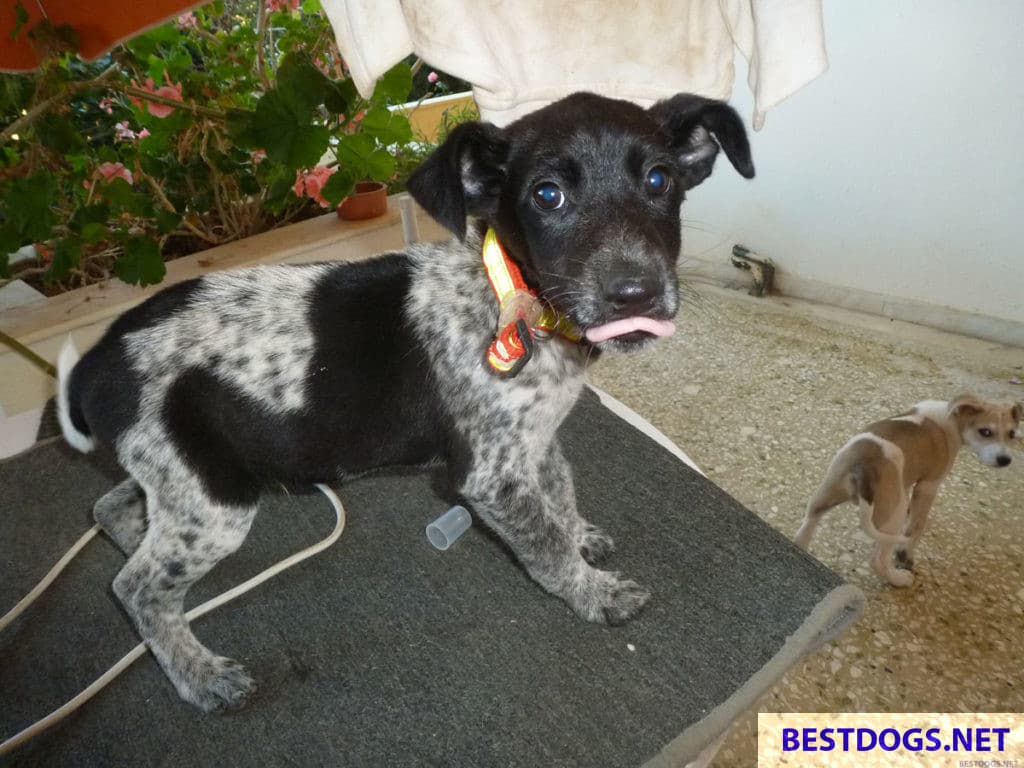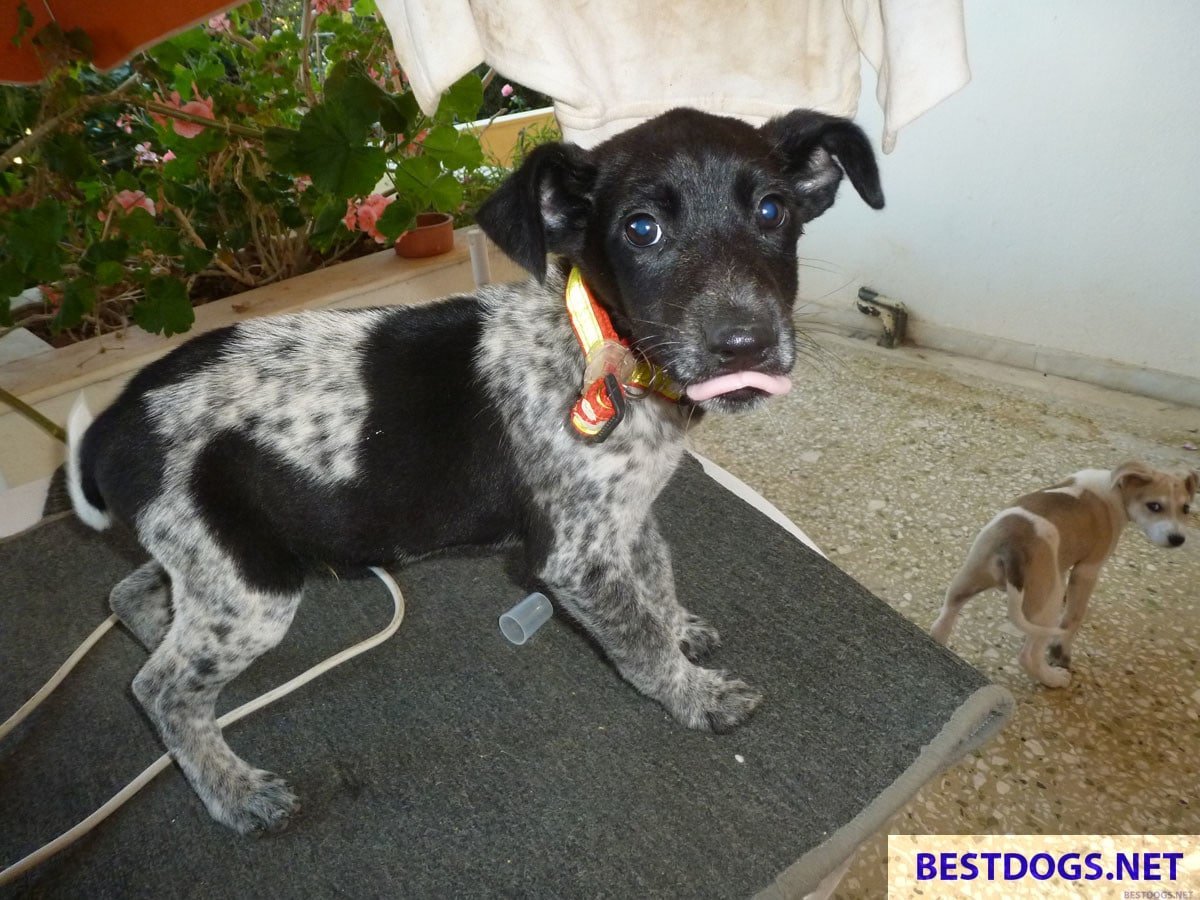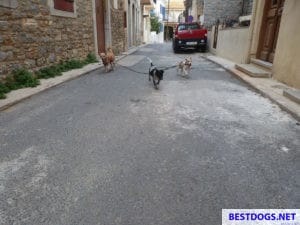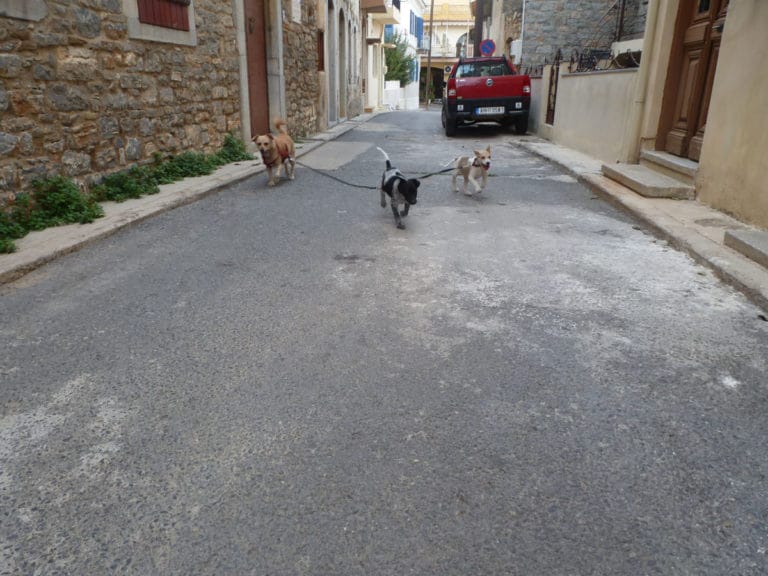 During the walk with the dogs together with the Rescue puppy 'Ali' we were attracted by a fearful barking at another, dumped puppy, which was sitting under the red vehicle in the picture to the right.
He followed us immediately and was subsequently admitted into the pack.
Two or more puppies are easier to maintain than a single 'foundling child', since they can usually stay together overnight without crying at an isolated place which is easy for cleaning. They also play together most of the time and are therefore really busy.
The Rescue puppy 'Simba' is a handsome, pied boy of the Pointer Cross breed (hunting dog) and was about 10 weeks old at the beginning of November 2016 and will be reaching about 15-20 kg (33-45 lb) weight (13 lb on November 17).
He has all the vaccinations, microchip for identification and a pet passport and can leave from January 2017 to a nice family to Britain or Western Europe.
At present, he is trained as a domestic dog, including 'Purity'.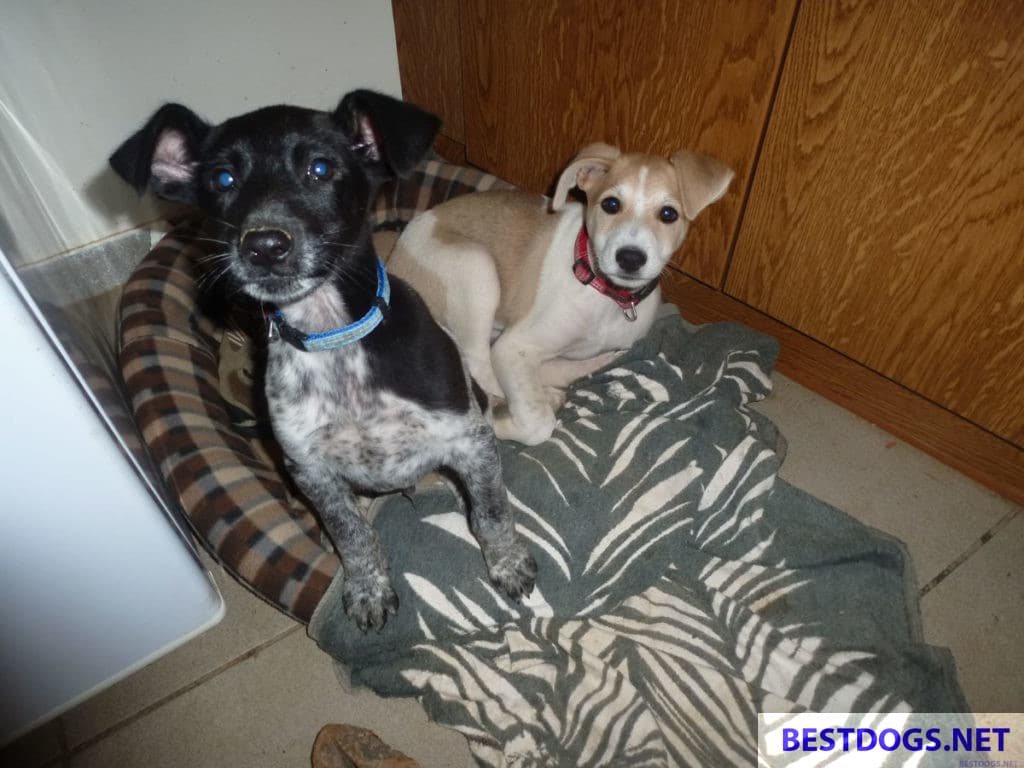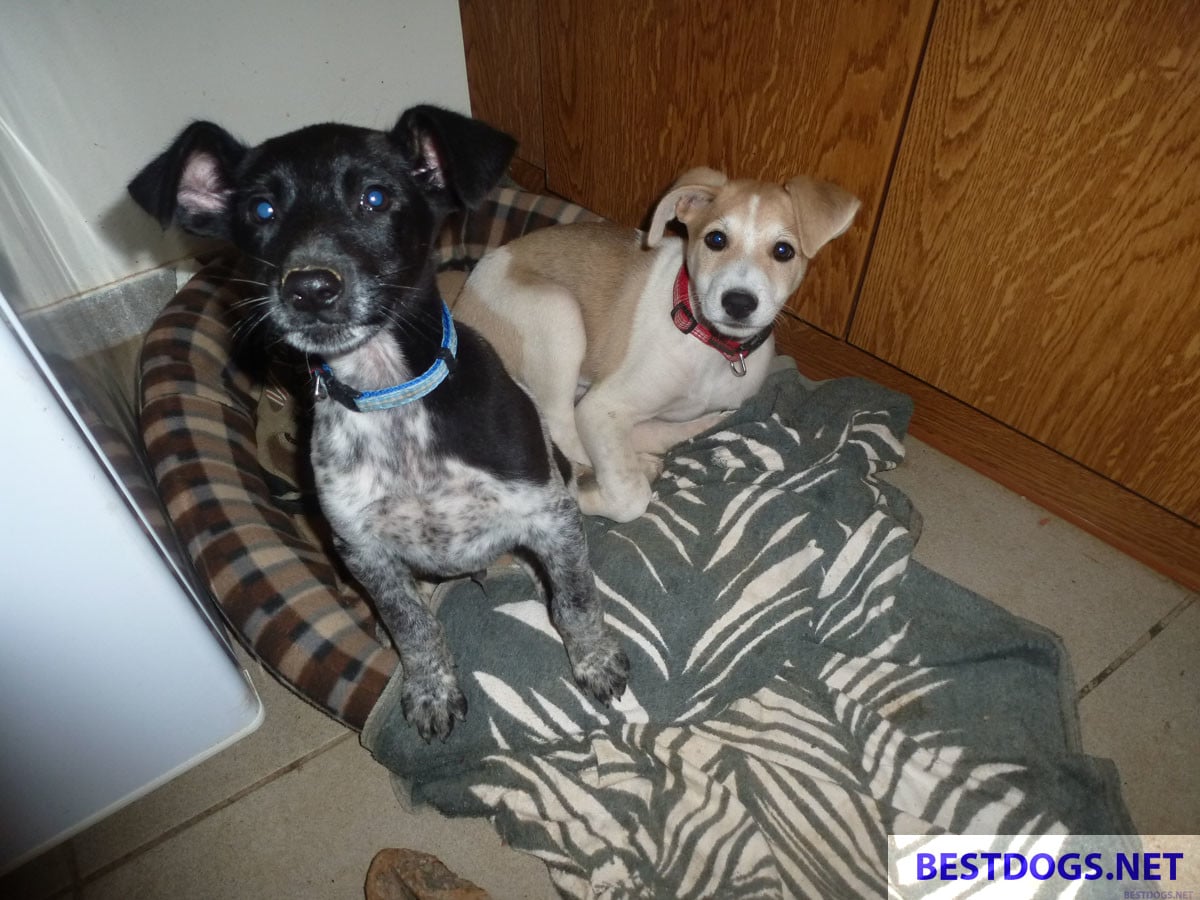 More pictures from the Rescue puppy 'Simba':
Adoption
Adoption is carried out by Malia Strays. Inquiries can be made via this Facebook link:
Otherwise, please contact me. I like to pass this on to 'Malia Strays' !