Dog with damaged kennel permanently short chained in somewhere (Istro, Lassithi).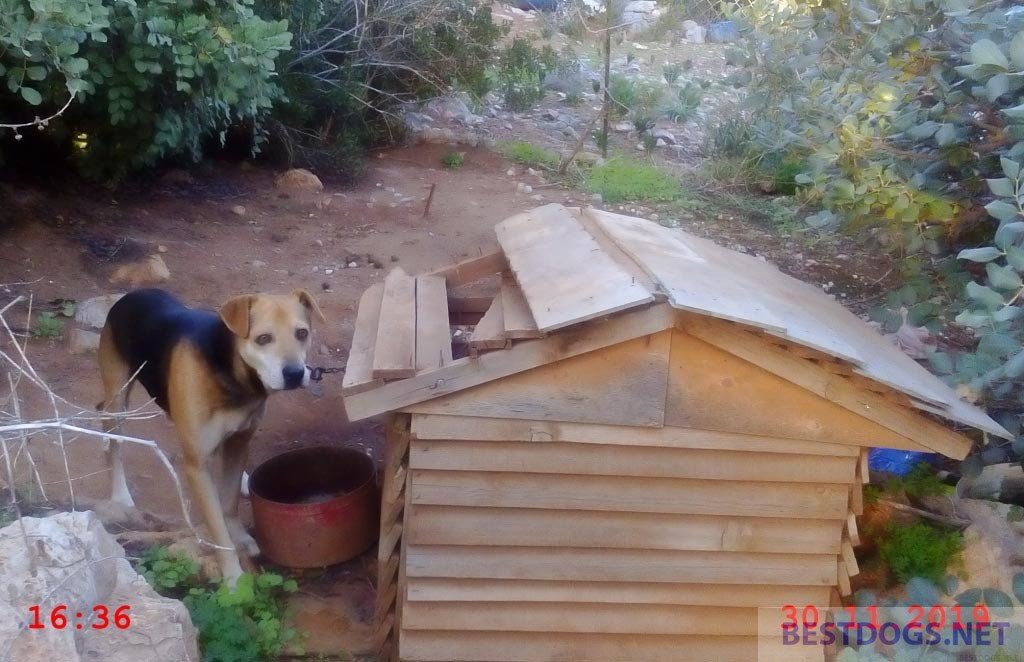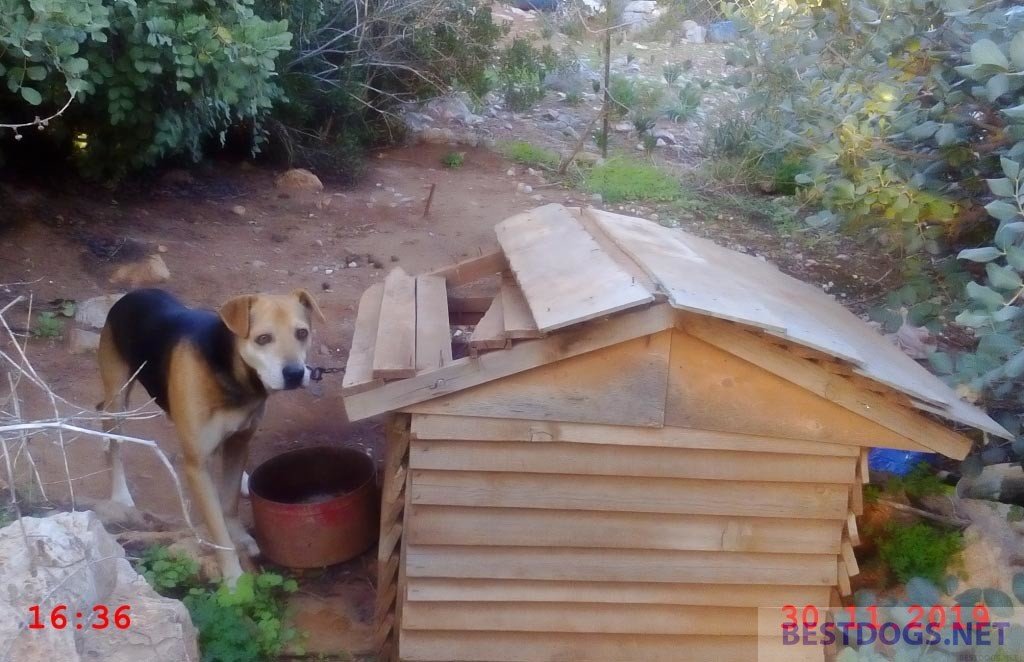 According to the reporters, this dog has been far too short chained to a damaged kennel for years. The nearby building is only used for agricultural work from time to time, so the dog is also alone in 'somewhere'.
The rapporteurs also state that the dog is not given a walk or exercise in this time and has therefore become little surprisingly aggressive.
Situation on 30 November 2019: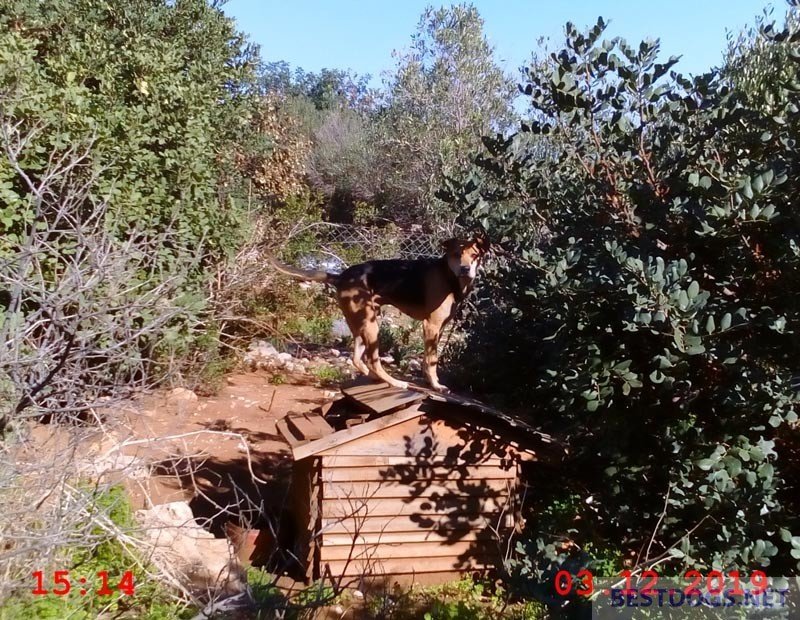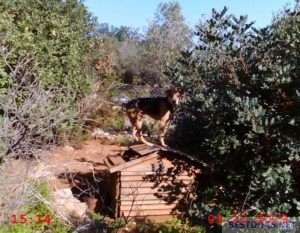 Until 3 December 2019, the situation had not changed, as the photo from that day shows.
It was therefore on 11 December 2019 reported to police!
---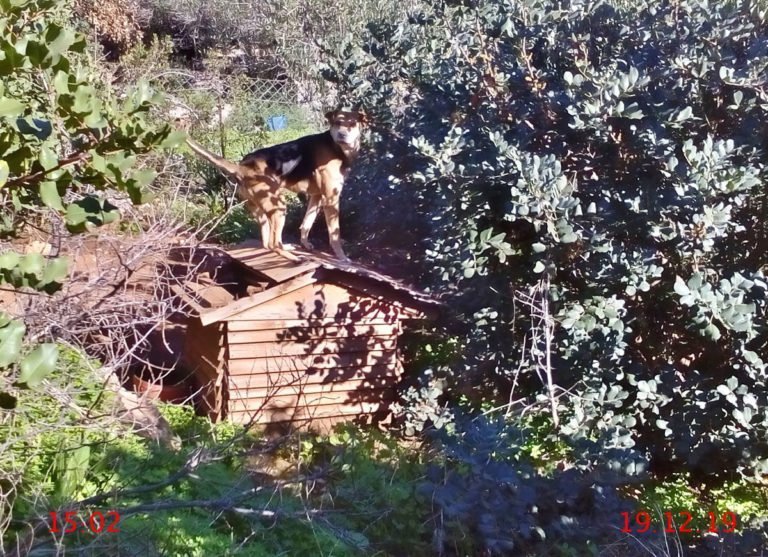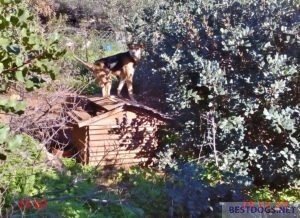 A further review on 15 December 2019 initially did not reveal any change in the situation. The dog is still on site with a too short chain and damaged kennel.
This is not unusual in the first instance, as the police must first contact the Veterinary Office to have the recognized fine imposed, once the report has been accepted. Then the offender has the right to appear in person or make a written statement within a documented period of five working days. If no objections are raised, half of the fine can be paid within ten days.
The owner has to adapt the dog's situation to the legal requirements after a reasonable period of time determined by the responsible department (usually three to four weeks after the report has been made).
---
The next review on 12 January 2020 confirmed the current situation. Since the owner has to be determined first and the situation is somewhat more difficult due to the aggressive dog, the usual duration of four weeks for such a procedure could have been exceeded or was there a delay due to the Christmas and New Year holidays ? Therefore, a new reminder and request to the police on 13 January 2020.
---
Location
Google Maps link: Animal abuse Istro
For reporting Animal Abuse to police in the region of Agios Nikolaos:
Report to the police Address: Erithrou Stavrou 47, Ag. Nikolaos 721 00, Greece
Hours: Open 24 hours
Phone: +30 2841 091413
You can do this reporting without giving your name (anonymous report). The police must act it is their duty according to law.